Mo'ne Davis to play Saturday in Henrico
Fred Jeter | 6/19/2015, 5:31 p.m. | Updated on 6/19/2015, 5:31 p.m.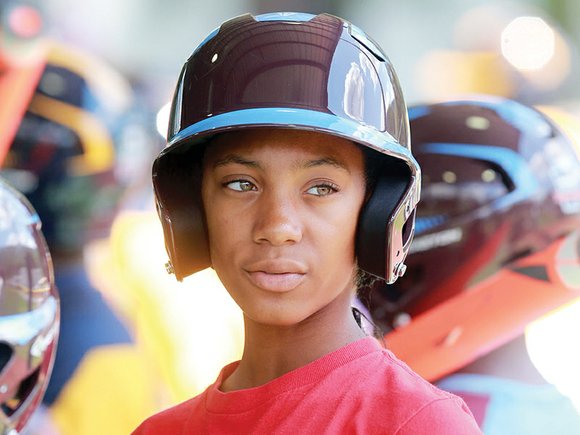 Mo'ne Davis, the 14-year-old female pitching sensation selected as the Associated Press 2014 Female Athlete of the Year, will be testing her fastball Saturday against a team of Richmond area standouts.
Davis, along with the touring Anderson Monarchs of Philadelphia, will face a hand-picked squad from the Metropolitan Junior Baseball League at 10 a.m. June 20 at RF&P Park, 3400 Mountain Road, in Glen Allen.
The exhibition game will be held at the park's Glen Allen Stadium that has seating for 600. It also will be broadcast live over the Internet on the MJBL website, www.mjbl.org, with MJBL alumnus Gary Flowers doing the play-by-play announcing. Frank J. Thornton, chairman of the Henrico County Board of Supervisors, and Supervisor Richard W. "Dick" Glover, will throw out the first pitch.
The idea is to promote positive initiatives for youth and baseball in America's inner cities, where baseball is struggling for popularity.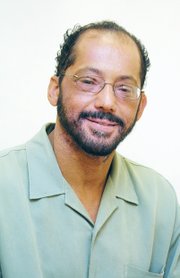 The Richmond-based MJBL's executive director is William Forrester Jr.
Mo'ne drew national acclaim last summer pitching for the Taney Dragons of Philadelphia in the 2014 Little League World Series in Williamsport, Pa.
Wearing her hair in long braids, she became the first girl in a Little League World Series to record a pitching victory — and she did it with a flourish, firing a shutout during the U.S. qualifying side of the international event.
Mo'ne, listed at 5-foot-4 and 111 pounds, was the first girl to play in the Little League World Series since 2004.
With Mo'ne on the mound, Taney advanced to the U.S. semifinals before bowing to Jackie Robinson West of Chicago, 6-5.
The all-black Robinson squad, which lost to a team from South Korea in the championship game, later was disqualified for using ineligible players.
Mo'ne's star status didn't end in Williamsport. She was on the cover of Sports Illustrated, appeared in a Chevrolet television commercial, was a guest of Jimmy Fallon on "The Tonight Show" and her Taney Dragons jersey was placed in the Baseball Hall of Fame in Cooperstown, N.Y.
Mo'ne's catchphrase in the commercial was: "I throw a 70 mile an hour fastball. That's throwing like a girl!"
It was estimated that a 70 mph pitch thrown at the Little League pitching distance of 48 feet is equivalent to a 93 mph pitch on a regular size baseball diamond of 60.5 feet.
Mo'ne's appearance Saturday in Henrico County is part of a three-week barnstorming tour in which the Monarchs from Philadelphia's Marian Anderson Recreation Center will play exhibition games in 14 states.
The first stop is June 18 in Washington, where the team will be invited to The White House to meet President Obama.
The Monarchs are traveling in an antique bus similar to what was used by the Kansas City Monarchs of the Negro League prior to baseball's integration in the late 1940s.
This isn't the Monarchs' or Mo'ne's first trip to Richmond.
In 2012, she was an unheralded 10 year old — and her team's only female player — in a game of the Monarchs against the MJBL at Hotchkiss Field on Brookland Park Boulevard.
This time, the Monarchs will face a MJBL team composed of 13- and 14-year-old players from Richmond and Henrico and Chesterfield counties.
Mo'ne is a rising ninth-grader at Springside Chestnut Hill Academy, a private school in suburban Philadelphia.
During the last school year, she competed as an eighth-grader on the girls' varsity basketball squad and with the middle school varsity baseball team as the team's lone female.
Her stated long-term athletic goals are to play basketball at the University of Connecticut and eventually in the WNBA.