Shooting survivor carries own message of forgiveness
Joey Matthews | 6/26/2015, 11:56 p.m. | Updated on 6/26/2015, 11:56 p.m.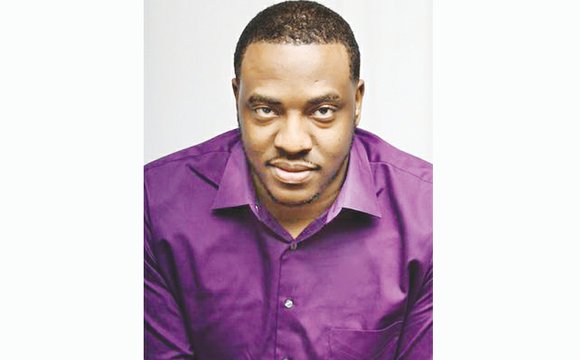 A Henrico County man who survived being shot eight times in 2004 — and later forgave the shooter — said he was moved to tears as family members of the nine victims of the Charleston, S.C., church massacre appeared last Friday in a Charleston courtroom and told Dylann Roof, the racist gunman, they forgave him.
"I'm grateful that they reached that point," Marcus Stanley, a 29-year-old musician and staff member at New Life Outreach International church in Chesterfield County, told the Free Press. "It's essential for the healing process."
Mr. Stanley knows. He said bitterness and rage consumed him as a young man, reportedly for a gang initiation, repeatedly shot him at point-blank range after Mr. Stanley performed in Baltimore at a musical event.
He said he nearly died and became addicted to painkillers and heroin after the incident. He said he turned his life around after entering a Christian-based treatment program at New Life Outreach in 2010.
It was then that he decided it was time to forgive the man who shot him. Criminal charges against the man did not go forward because witnesses did not show up to testify, he said.
"I carried that anger and rage for years and it fueled my drug addiction," recalled Mr. Stanley. "I had to let it go."
He now works at the church, plays the piano at events and is a motivational speaker, inspiring audiences with his story of survival and forgiveness.
Mr. Stanley and millions of people around the world watched the televised South Carolina bond hearing to see how grieving family members in Charleston would address Mr. Roof, a hate-filled 21-year-old loner.
One by one, they said they forgave him and would pray for his soul.
"I just want everybody to know … I forgive you," said Nadine Collier, a daughter of victim Ethel Lance, 70.
Felicia Sanders spoke about her son, Tywanza Sanders, 26, who was killed in the June 17 shooting.
She turned to the dispassionate young man who appeared at the bond hearing in a video feed from the Al Cannon Detention Center in North Charleston.
"We welcomed you Wednesday night in our Bible study with welcome arms," she said, her voice trembling. "Tywanza Sanders was my son. But Tywanza Sanders was my hero. Tywanza was my hero … May God have mercy on you."
Mr. Stanley, like many others, was deeply touched by the outpouring of love.
"It really shows that there really are good people out there who will respond in love even in their darkest times," he said. "Unless you've gone through it, the grieving process is very difficult to understand."
Mr. Stanley also reached out to Mr. Roof after he learned of the shootings. He said after he and his wife prayed for the victims the morning after the killings, "I wanted to make a difference some way."
He posted a message on Mr. Roof's Facebook page after authorities broadcast they were looking for him in connection with the massacre. Mr. Stanley's post went viral with more than 10 million hits. He was besieged with interview requests from local and national media.
"I don't look at you with the eyes of hatred, or judge you by your appearance or race," Mr. Stanley wrote, "but I look at you as a human being that made a horrible decision to take the lives of nine living and breathing people.
"Children do not grow up with hatred in their hearts," his post continued. "In this world, we are born colorblind. Somewhere along the line, you were taught to hate people that are not like you, and that is truly tragic. Give your heart to Jesus and confess your sins with a heart of forgiveness. He is the only one that can save your soul and forgive you for this terrible act that you have done."