Painful testimony from 72-year-old survivor of S.C. church massacre
Reuters | 12/16/2016, 6:29 p.m.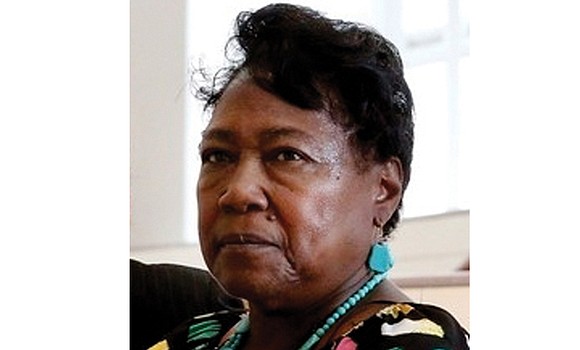 By Harriet McLeod
Reuters
CHARLESTON, S.C.
A 72-year-old retired nurse recounted for jurors on Wednesday how she cowered under a table while Dylann Roof killed nine of her fellow worshippers at a historic black church but spared her so she could tell the story of what he had done.
Polly Sheppard was the last person to testify for the prosecution at Mr. Roof's federal hate crimes trial in Charleston, S.C. After she detailed the bloodshed at Emanuel African Methodist Episcopal Church in June 2015, Mr. Roof told the judge he did not want to testify and the defense rested its case without calling any witnesses.
Lawyers are set to give their closing arguments Thursday.
There is little doubt about Mr. Roof's guilt. The 22-year-old, a self-described white supremacist, confessed to the crime in a videotaped interview and has offered to plead guilty if prosecutors halt their quest for a death sentence.
Federal prosecutors refused, however, and the penalty phase of Mr. Roof's trial will get under way in January if he is convicted of federal hate crimes resulting in death, obstruction of religion and firearms violations.
Ms. Sheppard's eyewitness account added to the chilling testimony and evidence jurors will consider. While she was on the stand, jurors heard the tape of her pleading with emergency dispatchers for help after the shootings.
"Please come," she said, describing how a white gunman had shot the church's pastor, the Rev. Clementa Pinckney who also served in the South Carolina Senate, and others attending a Bible study.
Ms. Sheppard, a member of the church's trustee board, was composed while testifying how Mr. Roof opened fire after parishioners had closed their eyes in prayer.
She said she thought the sound was something electrical until she heard Felicia Sanders screaming, "He's shooting everybody, Miss Polly!"
Ms. Sheppard dived under a table and prayed aloud as the shots rang out, she testified. Mr. Roof told her to shut up.
"Have I shot you yet?" Ms. Sheppard said he asked her.
When she responded no, Ms. Sheppard said Mr. Roof told her, "I'm not going to. I'm going to leave you here to tell the story."
Ms. Sanders, 59, and a young girl at the church meeting also survived. Ms. Sanders was the first prosecution witness.
Jurors earlier on Wednesday heard a grim accounting of the multiple gunshot wounds suffered by the dead.
Susie Jackson, the oldest victim at 87, was hit at least 10 times, a forensic pathologist testified. Rev. Pinckney died from five gunshots.
In testimony earlier in the week, jurors learned that investigators found handwritten lists of mostly African-American parishes around South Carolina during a search of Mr. Roof's car.
Mr. Roof confessed he targeted the historic Mother Emanuel A.M.E. Church because he knew black people would be gathered there. The significance of the other churches was not explained at the trial.
State crime scene investigator Brittany Burke testified that the lists included other African Methodist Episcopal churches, a predominantly black Baptist church and a black Roman Catholic church in Charleston.