Personality: Samantha Thompson
Spotlight on founder and president of Esteem Teens
3/12/2015, 7:03 a.m.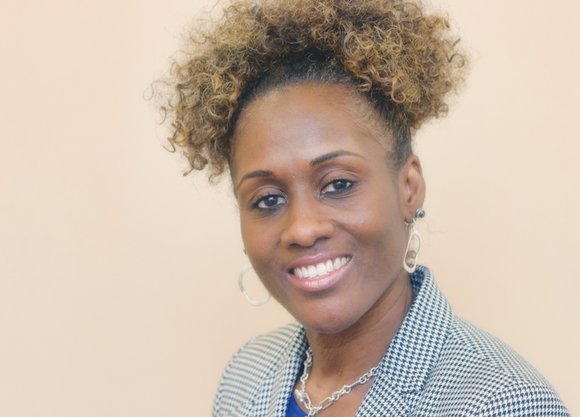 Samantha Thompson tries to pass along to youngsters one of the most valuable lessons she learned growing up in the Fairfield Court public housing community in Richmond's East End.
That lesson: "It doesn't matter where you come from. Anyone can overcome those obstacles to succeed." She founded Esteem Teens, a nonprofit mentoring group, in 2008 to impart that uplifting message to youths living in disadvantaged communities in the city.
"We share our stories with the kids to do and be more than their physical address," says Ms. Thompson, who serves as president of the organization.
About 30 teens ages 14 to 18 meet weekly at St. Paul's Baptist Church in Henrico County to discuss topics ranging from building self-esteem to finance and economics to political awareness.
The teens also are required to perform community service, Ms. Thompson says.
When she speaks to youths, Ms. Thompson seeks to implant some of the life lessons she learned growing up as one of 13 children raised by a single mother.
She said her mother worked as a mechanic, waitress and security specialist at different times to provide for the family. But despite her mother's best efforts, she said, the family was evicted from Fairfield Court when she was 15.
Ms. Thompson, 46, said the family was evicted several more times during her teenage and early adult years and had its water and electricity disconnected several times in that span.
Undeterred, Ms. Thompson showed amazing resiliency by doing well at Jefferson-Huguenot-Wythe High School, graduating in 1986. She was tapped for membership in the National Honor Society, which "allowed me the opportunity to attend Hampton University," she says. She finished in 1991 with a bachelor's degree in computer information systems. Today, Ms. Thompson lives in Henrico County and is a project manager at the Federal Reserve Bank in Downtown.
When she's not at work, she spends much of her time paying it forward by mentoring at-risk young people. In addition to leading Esteem Teens, she mentors at Huguenot High School twice a month.
Ms. Thompson says Esteem Teens is an offshoot of a mentoring program she started at her church, St. Paul's Baptist, in 2000 at the suggestion of the church's pastor, Dr. Lance Watson. "He wanted a program where youths could receive education and mentoring," she says. "The name of that program is Kisura — Swahili for gorgeously beautiful lady." Ms. Thompson says her goals for Esteem Teens are to secure more funding, more male volunteers and a permanent location from which to operate.
She says it is imperative more community members step forward to mentor youths from poor communities to help them realize their potential.
"The kids need the adults to show they care and to be consistent with their caring," she says. "Consistent care equals trust and respect for one another."
Ms. Thompson likes to start her day reading and posting daily messages from the Bible. "It has become a daily practice to make sure my day starts and ends with God," she says. "He's the center of my life and being."