Personality: Samantha Thompson
Spotlight on founder and president of Esteem Teens
3/12/2015, 7:03 a.m.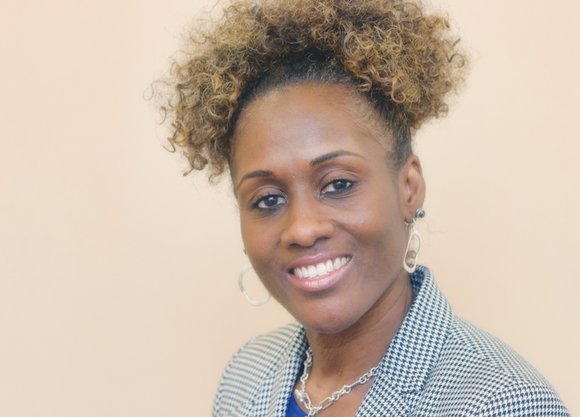 Here's a look at this week's Personality, Samantha Thompson:
Date and place of birth: Sept. 10 in Richmond.
Family: Son, Kayvon Jennings, 25.
Esteem Teens' foremost mission: To prepare youths to become productive citizens by equipping them with the skills necessary for their transition into adulthood.
Esteem Teens' No. 1 objective: To provide a forum where teens can openly share ideas and concerns that affect their daily lives, while also receiving practical life skills.
Strategy for achieving it: Our goal is to partner with other established agencies to make a bigger impact on the youths of the Metro Richmond community.  To date, we have worked with City of Richmond and the Boys and Girls Clubs. We're working to coordinate with Richmond Redevelopment and Housing Authority.          
What Esteem Teens does for young people: Esteem Teens allows teens to be heard. It provides them with a place where they can learn life skills and partner with an adult mentor for guidance. Esteem Teens also seeks to give them exposure to people and places the youngsters may not otherwise experience. For example, we took kids from Gilpin Court to the first inauguration of President Obama. Although it was freezing cold, I think it was an experience they will never forget.
Esteem Teens' foremost success: Success is a journey. The fact that Esteem Teens exists is success in itself. But the foremost success is seeing the number of kids who have come through the program and are now productive members of society.We always say that if we affect the lives of one teen, then our job is done. We have affected the lives of hundreds of kids since the program's beginning.We also have a couple of teens who have started their own version of the program in the communities where they now live.
Vision for Esteem Teens in the next five years: To reactivate the board of directors and work to obtain grants so that we can be even more effective in reaching and securing more adult mentors. We also want to form partnerships with other youth-focused organizations. Hosting annual youth forums also will become a part of the program.
How Esteem Teens is financed: Through fundraising and personal funds. 
How volunteers can become involved: Through Virginia Mentoring Partnership or via email at samthompson68@yahoo.com. We always are seeking adults who have a passion for working with youths.
What young people need most: Consistency and guidance. Esteem Teens seeks to bring adults who are able to provide them with love and guidance to help them deal with daily stresses of being a teen. Teens today have a need to be heard and respected by adults, not ridiculed or judged.
Rites of Passage program is: A process the youths go through for completion of the program. It starts with deliberate preparation and ends with a confirmation ceremony, where the youths are presented to the community as having been adequately prepared to enter the next phase of their lives, which is adulthood.
Leadership is: Empowering others to become leaders. The sixth president of the United States, John Quincy Adams, said it best, "If your actions inspire others to dream more, learn more, do more and become more, you are a leader."