Grayland's pastor to preach his retirement sermon
3/26/2015, 1:08 p.m.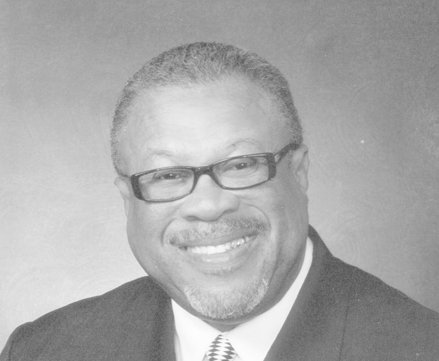 The Rev. Clifton Whitaker Jr. says he is eternally grateful to the members of Grayland Baptist Church for allowing him to be their pastor.
"They took a chance when they hired me," he told the Free Press. "I was still a student in the Samuel DeWitt Proctor School of Theology at Virginia Union University. I had never pastored anywhere else before."
Now, 33 years later, it's apparent the spiritual marriage between Rev. Whitaker and the congregation at 2301 Third Ave. on North Side was a match made in heaven.
Rev. Whitaker has served the 350-member church since 1982. During his tenure, he has overseen the building of a new sanctuary after a 1996 fire gutted the original church building. He also has shepherded in a new fellowship hall.
The 73-year-old pastor has announced he is retiring. He is scheduled to preach his final sermon as pastor 10 a.m. Sunday, March 29. He has titled the sermon, "The King is Coming," recognizing Palm Sunday and the week before Easter.
Rev. Whitaker said his daughter, the Rev. Gina Whitaker Cannon, an assistant pastor at Grayland, will lead the transition.
"I think it's time," Rev. Whitaker said of his decision to retire.
He said health issues — he had surgery recently to repair two aneurysms — also factored into his decision.
Rev. Whitaker graduated from the Samuel DeWitt Proctor School of Theology in 1984.
He decided to enter the ministry in 1979 after retiring because of a job-related injury as a detective with the Richmond Police Department.
"I was the first African-American in the department to win the Excellent Police Duty Medal," he said, for making several noteworthy arrests while working undercover.
While at Grayland, he received the Minister of the Year award from the Ushers Union of Richmond and Vicinity.
He also was appointed academic dean at the Richmond Virginia Seminary at Cedar Street Baptist Church of God under the pastorate of the late Dr. Benjamin Robertson Sr.
He holds two honorary doctorates from the Richmond Virginia Seminary.
He has been married to Dolores Whitaker for 52 years.