Dr. Cannon to be installed at Grayland Baptist Church
10/30/2016, 1:19 p.m.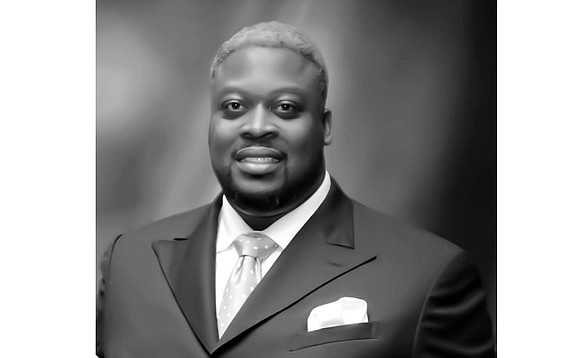 By Lauren Northington
Dr. Dexter Cannon will perform a balancing act while building on a long-standing family tradition.
The founder and pastor of Good Samaritan Empowerment Church on South Laburnum Avenue in Henrico County will be installed as pastor of Grayland Baptist Church in the city's Highland Park neighborhood on Sunday, Oct. 30.
The Greenwood, S.C., native plans to maintain his position at Good Samaritan, preaching on Sundays at both churches.
He takes over the pulpit at the 300-member church at 2301 3rd Ave., succeeding his father-in-law, Dr. Clifton Whitaker Jr., who retired as pastor of Grayland Baptist in March 2015 after 33 years.
Dr. Cannon has support not only from his father-in-law, but his wife of four years, the Rev. Gina Whitaker Cannon. She serves as assistant pastor at both Grayland Baptist Church and Good Samaritan Empowerment Church.
Dr. Cannon views his new position as an opportunity to bring Christians together.
"My job is to equip the saints for the work of ministry and enhance what's there … Building relationships, getting to know the people, working together, building a sense of unity and reaching people with the message of Christ and God," he said.
"I am excited," he said. "Dr. Whitaker has been a pillar in the community and has done great work as it relates to ministry. He has built a strong foundation for us to build upon."
This is not the first time Dr. Cannon has followed in big footsteps. The former physical education teacher earned his master's in divinity from the Samuel DeWitt Proctor School of Theology at Virginia Union University in 2003 and his doctorate from United Theological Seminary in Dayton, Ohio, in 2011. He took over as pastor of First Union Baptist Church in Mechanicsville in 2005, from the Rev. B.S. Giles, who led the congregation for 50 years.
Dr. Cannon preached his first guest sermon at Grayland Baptist Church in November 2015, and was selected pastor-elect in May.
He said he feels good about being selected and bringing both churches together.
"Over the past few years, there's been a fellowship between the two churches," he said. It's common to see members of either church at the other.
The installation celebration begins with a worship service 10:30 a.m. Sunday, Oct. 30, with a pre-installation message preached by Bishop Charles J.J. Jackson III, senior pastor of Cornerstone Baptist Church in Spartanburg, S.C., followed by lunch at 1 p.m.
The celebration continues with the installation service at 3 p.m. Pastor Raymond Adams of Mt. Moriah Baptist Church in Greenwood, S.C., will preach the installation message.