Personality: Coach R. Vance Harmon
Spotlight on the Henrico High Warriors' winning coach
3/26/2015, 12:30 p.m.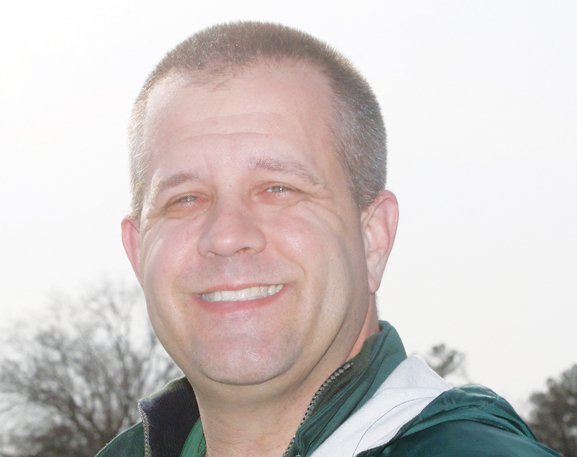 As a basketball player at Virginia Union University, R. Vance Harmon drew attention for his shooting, his passing, his passion for the sport … and, oh yes, for the color of his skin.
One of only two Caucasians ever to suit up for the historically black university, Coach Harmon played for the Panthers from 1990 to 1993, and was a member of VUU's 1992 NCAA Division II national championship team.
Also in 1992, the 5-foot-9 guard won the CIAA 3-point shooting contest prior to the conference title game at the Richmond Coliseum.
Coach Harmon earned a degree in history and political science in 1994, ranking third in his graduating class.
"I had a great experience at Union," said Coach Harmon, who was a fan favorite. "I played for a Hall of Fame coach (Dave Robbins), was part of the CIAA and NCAA championships, and made lots of friends. What's not to like?"
An admitted "gym rat," he never strayed far from the hard court while putting his basketball knowledge and VUU degree to good use.
Following a coaching stint at J.R. Tucker High School in Henrico County, Coach Harmon accepted the coaching reins at Henrico High in 2003. He also serves as chairperson for the school's History Department.
His 13 seasons as the Warriors' coach have produced a 290-74 record, with state championships in 2013 and again this year.
Coach Harmon's squad won the State Group AAA title in 2013 and added the State 5A crown March 14, trouncing Norfolk's Norview High School 78-64 in the Virginia High School League final at the Siegel Center. The Warriors completed the season 28-1.
During an illustrious playing career at Douglas Freeman High School in Henrico, Coach Harmon became the county's all-time scorer with more than 1,600 points.
His signing with VUU raised some eyebrows.
The Panthers' only other white player was Tom Leary from Henrico's Hermitage High School, who played under VUU Coach Tom Harris in the early 1970s.
Coach Harmon says his decision to attend an HBCU has long been a source of confusion with acquaintances. "People will ask me where I went (to college), and I say, 'VUU.' They'll look at me kind of funny and say, 'Don't you mean VCU?'
"They just can't believe it."
Perhaps Coach Harmon's most memorable game at VUU was in the 1991 NCAA quarterfinals in Springfield, Mass. Trailing No. 1-ranked North Dakota by 18 points early in the second half, Coach Robbins sent in the "Mighty Mites," consisting of smallish guards Aaron Gosa, Tic Hill and Harmon.
Wreaking havoc with their pressing defense and quick-strike scores, the "Mighty Mites" rallied VUU to a 64-63 victory.
Meet this week's Personality, Coach R. Vance Harmon:
Date and place of birth: Dec. 30 in Richmond.
Number of years coaching: 21 years. I began teaching/coaching in the fall of 1994.
Coaches should be: Honest, dedicated to the kids and should treat their players the same way you would want your own children taught.
Family: Wife, Christy, (married 12 years this April); children, Virginia Anne, 10, and Margaret, 5.