Mobile home residents allege city's actions discriminatory in HUD complaint
Joey Matthews | 5/12/2015, 8:01 a.m. | Updated on 5/12/2015, 8:01 a.m.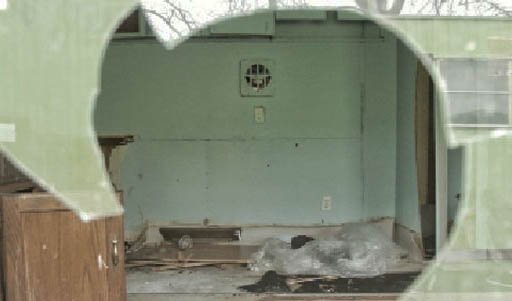 The City of Richmond is engaging in a discriminatory campaign to force some of its most vulnerable Latino residents from their homes through an aggressive code enforcement campaign in the mobile home parks where they live.
That's what nearly 40 current or former residents at two South Side mobile home parks are alleging.
As the Free Press previously has reported, dozens of Latinos were displaced after the city conducted inspection sweeps beginning in February 2014 at Rudd's Trailer Park off Jefferson Davis Highway and condemned roughly 20 mobile homes, citing numerous safety violations. A second sweep was conducted earlier this year at Mobile Towne Mobile Home Park off Old Midlothian Turnpike.
The Legal Aid Justice Center in Richmond and Washington-based lawyer Clifford J. Zatz filed a complaint late last month against the city on behalf of the residents of the two mobile home parks.
The complaint, filed with the U.S. Department of Housing and Urban Development, asks the federal agency among other things:
• To issue an injunction to force the city to end its code enforcement campaign, pending the completion of a HUD investigation, and
• To award unspecified "damages" to the complainants and "any other relief that may be available pursuant to the Fair Housing Act and Title VI of the Civil Rights Act of 1964, including monetary damages, reasonable attorneys' fees, and costs."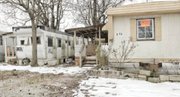 The filing describes multiple attempts since last summer by residents and area nonprofits to resolve the city's safety concerns at the trailer parks without risking residents' access to housing. According to the complaint, the city consistently has rejected or withheld funding for these alternatives.
Phil Storey, an attorney with the Legal Aid Justice Center, said in an April 27 news release, "Instead of finding ways to help ensure they have safe housing, inspectors are threatening to shut down the only option many of these families can afford."
Gerardo Martinez, a Mobile Towne resident, said, "We all want a safe home and we want to comply with the code. But we feel like the city is targeting mobile home parks because we are communities of poor, mostly Latino families."
In response to a Free Press query, Tammy D. Hawley, spokesperson for Mayor Dwight C. Jones, said: "As a matter of policy, now that a formal complaint has been filed, we won't be commenting on a matter that is pending review and potential litigation."
The complaint offered several notable statistics in pointing out the disproportionate impact the city's action is having on the Latino community.
While less than 7 percent of Richmond's population is Latino, roughly 75 percent of the residents at Rudd's and 90 percent of those living at Mobile Towne are Latino, according to the complaint.
As of 2011, the complaint continued, 0.4 percent of all white households in the city live in mobile homes, while 9.5 percent of all Latino households in the city live in mobile homes.
The first comprehensive city code inspections began in 2012, prompted by fires at a few mobile home parks, including Rudd's, according to Douglas H. Murrow, the city's commissioner of buildings.
After inspectors from the city's Bureau of Permits and Inspections scoured Rudd's again last year, many residents left because they could not afford the costly repairs to meet code or feared they would face further reprisals, according to Ronnie Soffee, who has co-owned and managed Rudd's since 1997.
Mr. Soffee said the city has unfairly targeted Rudd's. He said losing residents has resulted in him losing money that could have been used to make some of the repairs at the mobile home park. He previously said the situation has forced him into a huge financial hole and he is strongly considering selling the park.
Mr. Murrow did not respond to a Free Press query about the number of trailers condemned at Mobile Towne. However, a Free Press reporter and photographer saw in March notices posted by many Mobile Towne residents on their doors refusing to allow inspectors to come inside their mobile homes.
According to reports and the complaint, inspectors later returned to the mobile homes, accompanied by Richmond police officers, and told the residents it would be wise to let them inside to perform inspections.