Trailer park on auction block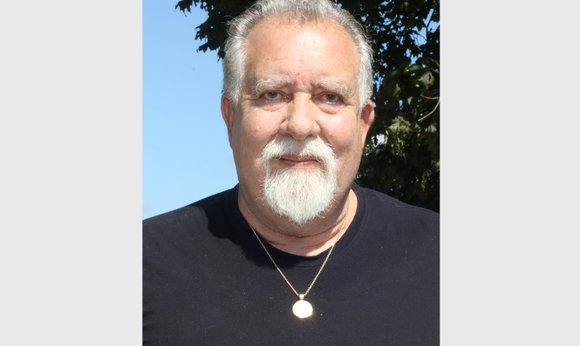 Rudd's Trailer Park owner Ronnie Soffee said that he has scheduled an auction in March to sell the 9.2-acre South Side property that members of his family have owned and managed since 1936.
The once bustling community at 2911 Jefferson Davis Highway has long served as a home to many of the city's most vulnerable and those in poverty.
Many of the residents were forced to leave their mobile homes after city inspectors condemned them during an aggressive code enforcement campaign that began in February 2014. Others fled the park after they were faced with costly repairs to meet code requirements.
City inspectors initially issued about 750 code violations. Since then the park has dwindled from about 100 operational mobile homes to now less than 50, Mr. Soffee said.
In an interview Tuesday, Mr. Soffee bleakly described the current Rudd's property as "a ghost town."
"We've finally reached a point where the math doesn't work," he said. He sees no other option but to sell the mobile home park.
The auction will be 6:30 p.m. Wednesday, March 2, at the Double Tree Hotel by Hilton, 1021 Koger Center Blvd., in Chesterfield County.
According to an auction announcement sent to the Free Press, the property is assessed by the city at $2.46 million, but the property will "sell to the highest bidder at or above $160,000."
Mr. Soffee said he has been approached by three potential buyers during the last 18 months. He said they offered well in excess of $160,000 for the property. All three wanted to maintain the property as a mobile home park, but city officials, he said, "wouldn't cooperate with anybody" who sought more information before purchasing the property.
Douglas H. Murrow, the city's commissioner of buildings, denied that, saying, "we have been working well with Mr. Soffee."
Mr. Soffee said that he believes the city "just wanted us gone. In fact, I think they want all the trailer parks in the city gone."
The Richmond native has managed the property in one of the city's most economically challenged neighborhoods since he and his siblings inherited it after a relative's death in 1990.
He said he fears many of Rudd's residents will become homeless if the next park owner does not keep the property as a mobile home park.
"The city refuses to recognize that these little tin boxes are people's homes and that's where they lived and that's where they were happy. And the city wanted the place to look like Short Pump and it will never be Short Pump."
Phil Storey, an attorney with the Legal Aid Justice Center, told the Free Press the auction will not affect the status of an ongoing lawsuit filed in August by 32 current and former residents of Rudd's and Mobile Towne mobile home parks against the city. It alleges the city is waging a deliberate campaign to force them from their homes through its strict code enforcement campaign.
"Right now we're in mediation to see if we can resolve the case without a trial, but we'll see if that works out," Mr. Storey said.