Rudd's Trailer Park sold; new owner takes over in April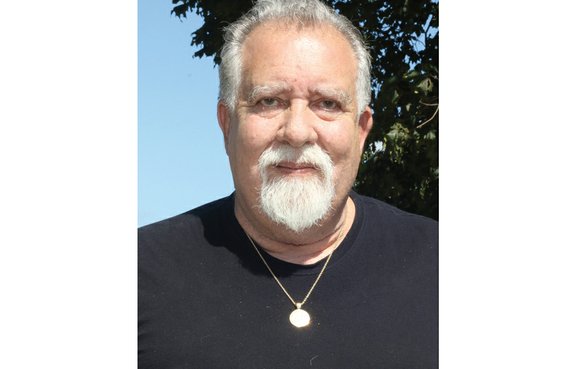 Ronnie Soffee exchanged hugs and accepted well wishes from residents at Rudd's Trailer Park early Saturday afternoon.
He even shed a few tears as several people stopped by the office of the mobile home park at 2911 Jefferson Davis Highway.
It was a bittersweet moment for the 67-year-old Richmond native. A few hours earlier, he had distributed fliers notifying residents that he had sold the 9.2-acre park that his family has owned and operated since 1936.
The property was sold at auction March 2 for $371,000 to an unidentified buyer from Massachusetts who is to take over in April, Mr. Soffee told the Free Press.
The city had assessed the property at $2.46 million.
"Fifteen cents on the dollar," Mr. Soffee said, shaking his head.
The sale came a little more than two years after the city began a widespread code enforcement campaign in February 2014 at Rudd's, citing concerns over safety at the mobile home park.
Code enforcement officers initially issued more than 700 violations and evicted the residents of 10 mobile homes, Mr. Soffee said, adding that 20 mobile homes were condemned "right off the bat."
Many of the park's residents moved out after their mobile homes were condemned, he said. Others left because they couldn't afford to make the costly repairs necessary to get their mobile homes in compliance with the state code for manufactured homes.
A coalition of nonprofit organizations and faith groups volunteered to help Rudd's multiethnic and largely poor population, fearing they would be forced into worse living conditions or homelessness.
In the end, however, it did little to prevent the mass exodus of residents, many of whom received little more than a referral to the city's Department of Social Services, Mr. Soffee said.
The 100 or more operational mobile homes before the code enforcement campaign began now are down to about 70, Mr. Soffee said.
"I'm really going to miss you, Ronnie," said Dorothy Witcher, an elderly woman who has lived in a mobile home at Rudd's with her two sons for four years. "You have been good to our family."
"I love you, man," Mr. Soffee told Danny Newman, a middle-aged man who recently moved to Chesterfield County after living at Rudd's about 10 years.
"I love you too, buddy," Mr. Newman said, as the two exchanged hugs.
The flier Mr. Soffee distributed encouraged residents to pay any back rent they owe. He said the mobile home park is to remain open.
"He's pretty savvy," Mr. Soffee said of the new owner. "He owns numerous trailer parks and plans to put money into it, fix some things and get rid of the abandoned trailers. He also hopes that the city will allow him to put new trailers in here.
"But he won't be as lenient as me," he added. "He told me, 'If you pay your rent and mind your business, this will always be a trailer park home for the residents.' ''
Among those who have moved is former Thomas Jefferson High School honor student Olivia Leon-Vitervo and her family. She had served as a liaison between many of the Latino residents and the city. She was featured in a Free Press article published in the July 31-Aug. 2, 2014, edition.
Separately, the Richmond-based Legal Aid Justice Center, working with Washington-based Crowell & Moring law firm, filed a federal lawsuit in September 2015 against the city, alleging illegal and racially discriminatory code enforcement policies that target Latino people.
Phil Storey, an attorney with the Legal Aid Justice Center, told the Free Press last week "a trial is scheduled for June, if we don't reach a settlement before then."