Justice Dept. forces Cleveland police reform
Free Press wire reports | 5/29/2015, 8:05 a.m. | Updated on 5/29/2015, 11:04 a.m.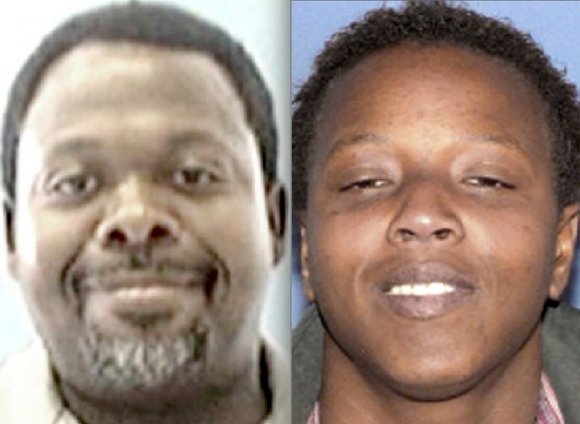 Can a police officer fire 15 shots into a car with two unarmed people inside and then be acquitted of criminal charges after their deaths?
The answer is yes.
Can another police officer get out of his vehicle and, two seconds later, fatally shoot a 12-year-old boy who has a pellet gun in his waistband — and not face swift arrest and prosecution?
The answer again is yes.
Both lethal incidents involved white Cleveland police officers involved in the fatal shootings of African-Americans. Critics point to both incidents as evidence of an out-of-control Cleveland police department that is targeting black citizens with excessive use of force.
On Tuesday, the city of Cleveland and the U.S. Department of Justice announced an agreement on reforming the city's troubled 1,500-member police department that includes improved training and policies on use of force and more sensitivity in dealing with the mentally ill.
The agreement, which must be approved by a federal court judge, also calls for creation of a community police commission that is to recommend practices to minimize racial bias, accountability and transparency in policing.
The announcement came just days after a Cleveland judge last Saturday acquitted white police Officer Michael Brelo of manslaughter charges in the 2012 fatal shooting of Timothy Russell, 43, and Malissa Williams, 30, after a high-speed car chase. The couple was not armed.
Officer Brelo fired 15 shots into the car at point-blank range after leaping onto its hood. He was among 13 officers who fired 137 bullets at the couple during the 22-minute chase that involved more than 100 officers.
Police officers said they thought the couple was firing at them, but it was eventually found that gunfire-like sounds were from the couple's car backfiring.
Officer Brelo's acquittal touched off several days of protests in Cleveland that have resulted in the arrest of more than 70 people.
The reforms of the Cleveland police department were outlined in a 105-page consent decree filed in federal court.
"It will define who we are as a people and who we are as a city," Cleveland Mayor Frank Jackson said at a news conference announcing the agreement.
"As we move forward, it is my strong belief that other cities across this nation address and look at their police issues in their communities, they will be able to say, 'Let's look at Cleveland because Cleveland has done it right,' " he added.
Local NAACP officials said they would be reviewing the agreement "with a fine-tooth comb."
Michael Nelson, co-chairman of the Cleveland NAACP's Legal Redress and Criminal Justice Committee, said it is important that there be "bona fide community participation" on the community police commission, particularly people independent of city officials and agencies. He said the agreement also should acknowledge that race has been an issue in Cleveland policing and that such bias be combated.
The agreement comes just five months after the federal Justice Department issued a scathing 58-page report in December showing "systemic deficiencies" in the Cleveland Division of Police.