$2.9M
Family of Philando Castile settles in his fatal shooting by police officer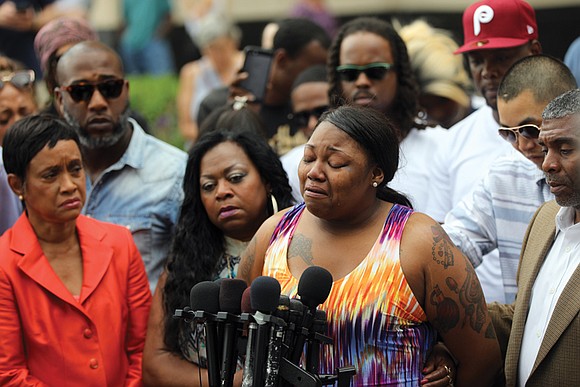 The city of St. Anthony, Minn., has agreed to pay nearly $3 million to the mother of Philando Castile, a registered gun owner who was shot to death by a police officer during a routine traffic stop although he was complying with the cop's orders.
Under the terms of the settlement, Valerie Castile, as trustee, will receive $2.995 million, the city announced June 26.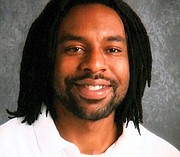 Jeronimo Yanez, a police officer with the St. Anthony police department, shot and killed Mr. Castile, a cafeteria supervisor employed by the St. Paul, Minn., Public School District, on July 6, 2016.
After being stopped, Mr. Castile told Mr. Yanez that he was a registered gun owner and that he was carrying a pistol. Mr. Yanez said, "OK. Don't pull it out," according to a police dash-cam video.
Mr. Castile had handed Mr. Yanez his car's registration and was reaching in his back pocket for his driver's license as ordered by Mr. Yanez.
"Don't pull it out," Mr. Yanez screamed angrily about the gun before he began firing his weapon into Mr. Castile's car.
The officer fired seven shots, killing Mr. Castile, whose gun was found in his front pocket with no bullets in its chamber. Before the shooting began, Mr. Castile said he was not reaching for his gun.
Mr. Castile's girlfriend, Diamond Reynolds, who was sitting in the front passenger seat, live streamed the shooting's aftermath on Facebook. The couple's 4-year-old daughter was in the backseat. Neither was harmed.
The live stream video, coupled with dash-cam video, provide a complete view of the deadly shooting.
The District Attorney's Office charged Mr. Yanez with one count of second degree manslaughter and two counts of dangerous discharge of a firearm. Last month, a mostly white jury acquitted Mr. Yanez of all charges. That same day, June 16, he was fired from the police force.
"No amount of money could replace Philando. With resolution of the claims the family will continue to deal with their loss through the important work of the Philando Castile Relief Fund," city officials stated in a June 26 post to its website. "The death of Philando Castile is a tragedy for his family and for our community."
The settlement agreement was reached with Ms. Castile, her lawyers, Robert Bennett and Glenda Hatchett, and the City of St. Anthony. The agreement avoids a federal civil rights lawsuit that would have taken years to resolve, city officials said.
The settlement will be paid through the city's coverage with the League of Minnesota Cities Insurance Trust. No tax money will be used to fund the settlement, officials said.
The acquittal of a police officer after the death of an African-American citizen followed by the family suing and settling with the city's police department is not a unique result of these tragic deaths.
In May, the family of Dontre Hamilton, who was unarmed when he was shot and killed in April 2014 by police in Milwaukee, received a $2.3 million settlement.
In 2016, the family of Samuel DuBose, an Ohio man killed in July 2015 by a University of Cincinnati police officer during a traffic stop, agreed to a settlement with the school for $4.85 million and free college tuition for his 12 children.
In the case of Eric Garner, who was killed in July 2014 after being put in a chokehold by New York City police, the police department agreed in 2015 to pay $5.9 million to resolve the claim over his death.