VUU, VSU clash on Saturday
Panthers eyeing tournament bids
Fred Jeter | 11/6/2015, 8:14 a.m.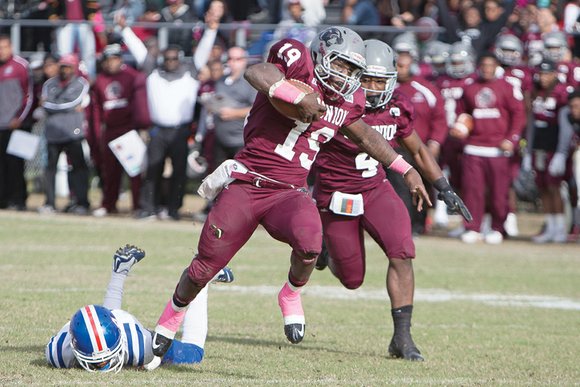 All goals remain possible for Virginia Union University as it prepares for its final regular season football game Saturday against Virginia State University in Ettrick.
The Panthers can still win the CIAA Northern Division championship with a victory over the Trojans at Rogers Stadium, coupled with a Bowie State University loss at Elizabeth City State University.
That set of results could send VUU to the CIAA Championship Game on Nov. 14 in Durham, N.C., against either Winston-Salem State or Fayetteville State universities.
VUU's CIAA opportunities improved this week when athletic conference officials revealed more about "nullifications" and how they may impact the procedure of determining champions. It also was clarified that in football, unlike in basketball, a team's overall CIAA record takes precedence over the CIAA division record. 
In addition to conference opportunities, VUU remains a contender for the NCAA Division II playoffs that commence Nov. 21.
The Panthers are ranked seventh in the latest NCAA Division II Super Region 1 poll. The top seven teams advance to the playoffs.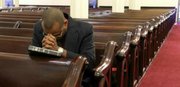 VUU, now 7-2 overall, 5-1 in the CIAA and 3-1 in the CIAA Northern Division, kept pace last week, defeating Elizabeth City State University 43-31 at Hovey Field.
In North Carolina, VSU rallied from 15 points down in the second half to defeat Chowan University 32-28 last Saturday. With the victory, VSU's record improved to 6-3 overall, 4-2 in the CIAA and 3-1 in the CIAA Northern Division.
Meanwhile, Bowie State routed Lincoln University 57-3 to become 8-1 overall, 6-0 in the CIAA and 4-0 in the CIAA Northern Division.
Bowie State has defeated both VUU and VSU, but the Bulldogs' status remains dicey due to five games played with an ineligible player, quarterback Matt Goggans.
While no official ruling has been made by either the CIAA or the NCAA, it is possible Bowie State's CIAA wins over Livingstone College and Johnson C. Smith University will be nullified as opposed to forfeited.
According to NCAA.org regarding Division II, a clean victory counts as 1.0 for purposes of calculating a school's winning percentage. Nullification of a game reduces a victory to 0.023 of a full-fledged victory.
If Bowie State wins this Saturday at Elizabeth City State, then Bowie State appears to have the Northern Division title clinched even if VUU wins this Saturday.
A Bowie State loss and VUU victory would send the Northern Division title decision to a series of tiebreakers.
Adrian Ferguson, CIAA associate commissioner of media relations, said he does not see any set of circumstances that would make VSU the division champ, even if VSU defeats VUU.
The first criterion for breaking a tie is a team's overall CIAA winning percentage based on seven conference games.
Ferguson says the CIAA will not make any specific rulings until Bowie State turns in a full report regarding Goggans. Bowie State has until its final scheduled game on Nov. 7 to file that information, according to Ferguson, who noted "penalties and fines" are a possibility.
VUU is trying to reduce a complicated situation to a manageable goal.