Locked out
Report: Fewer mortgages approved in predominately African-American, Latino areas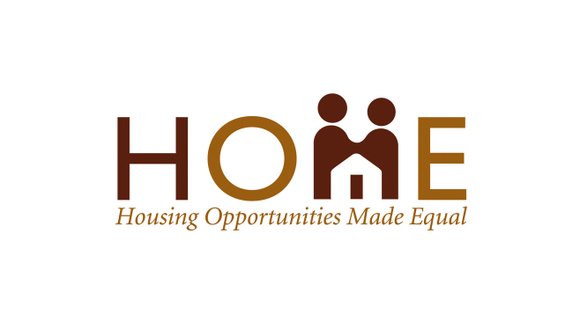 Still, 48 percent of white applicants were approved for new mortgages, while 13 percent were denied. That's a sharp contrast with black applicants, 26 percent of whom were approved for home loans and 35 percent who were not. On refinancing applications, 40 percent of white owners were approved while 32 percent were denied. By contrast, only 26 percent of black borrowers were approved while 37 percent of black applicants were denied.
"HOME has been very concerned about the shifts in lending away from minority communities in recent years" as documented in the report, said Heather Crislip, president and CEO of the advocacy group that has championed an end to race-based discrimination in housing in the Richmond area since 1971.
"Homeownership is critical for creating stable neighborhoods and building wealth for families," Ms. Crislip stated. She expressed hope that the report would bring attention "to the need for greater availability of credit and mortgages to rebuild communities devastated by the foreclosure crisis."
Lenders do not accept the report's findings of racial disparities in lending.
"The report does not take into account a number of legitimate, credit-related factors that are part of the lending process," Wells Fargo spokesman Tom Goyda stated in largely dismissing the report.
"Most notably, when evaluating mortgage denials, the study does not control for an applicant's ability to repay a loan, as evidenced by documentation of employment, income, assets and past credit performance, as that data is not currently available" in the required reports that Wells Fargo and other lenders submit to meet mandates of the federal Home Mortgage Disclosure Act. The act was passed in 1975 to force lenders to show who got loans and who did not, by race and ethnicity, among other factors.
Mr. Koziol acknowledged that home values in various neighborhoods, as well as the factors Mr. Goyda mentioned, were not taken into account because of a lack of data. He also noted another shortcoming — that his report focused on data for loans on which people self-identified their race or ethnicity. Loans where borrowers did not provide that information account for potentially as much as 65 percent of the loan applications. He also said he did not include reported information on home improvement loans.
For, Mr. Goyda, that's reason enough to defend Wells Fargo, which he stated was "the top lender in Richmond and nationwide to all racial and ethnic groups, to lower-income consumers and in lower-income neighborhoods" from 2010 to 2013.
In Richmond during that three-year period, Wells Fargo was involved in 2,218 total loans and approved 546 home mortgage loans, 1,472 home refinance loans, well above its closest rival, SunTrust, which approved 445 home mortgage and 724 refinancing loans during the period, or 1,169.

SunTrust spokesman Michael McCoy also dismissed any suggestion the bank redlines neighborhoods. He stated that SunTrust, like other banks, "is in the business of making loans to qualified borrowers without regard to race, sex or geographic location or any other basis prohibited by applicable law. We are working hard to attract qualified borrowers to help more people achieve the dream of home ownership."