Granderson may play grand role in MLB playoffs
Fred Jeter | 10/2/2015, 8:56 p.m.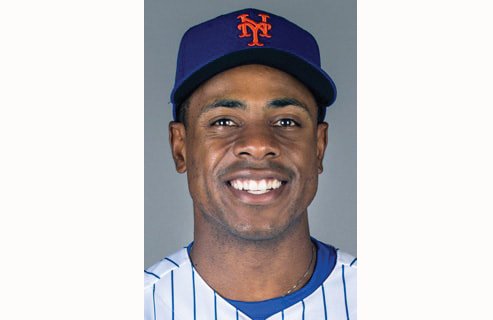 Curtis Granderson provides everything expected of a leadoff man — and much more.
"Let's Get It Started" by the Black Eyed Peas could be his walk-up-to-the-plate music, if it isn't already.
"The Grandy Man" bats first in the lineup for the revitalized New York Mets, who have won the National League East title and likely will face Los Angeles in the divisional series Friday, Oct. 9.
Predictably, the speedy, lefty-swinging right fielder tops the Mets in hits (144), runs (96), walks (90) and stolen bases (11), as of Sept. 27.
Combining power with speed, Granderson is tied for most home runs (25) with Lucas Duda and has 69 runs batted in, just behind Duda and David Murphy with 70 each.
Those are categories where middle of order hitters generally prevail.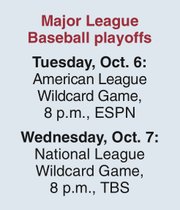 In 2007 with Detroit, he joined the exclusive 20-20-20-20 Club — meaning he had at least 20 doubles, 20 triples, 20 home runs and 20 stolen bases in a season. The club's only other members are Jimmy Rollins, Willie Mays and Frank Schulte.
Youngsters searching for a role model on the diamond need look no further than Granderson, 34, who grew up the son of two educators in the Chicago suburbs.
Granderson's off-the-field résumé may exceed his brilliance on it.
Consider he:
• Holds a degree in business management from the University of Illinois, Chicago. Only about 4 percent of all big leaguers have college degrees.
• Donated $5 million for construction of a new baseball stadium at his alma mater.
• When he won endorsements from Nike, Louisville Slugger and Rawlings, he requested his pay go to his Grand Kid Foundation that promotes inner-city baseball.
• As a member of Baseball International, traveled to Europe, Asia and Africa as an ambassador for the sport. 
• Wrote the children's book, "All You Can Be: Dream It, Draw It, Become It!" illustrated by students from New York City Public Schools.
• In a 2009 Sports Illustrated article, was voted Friendliest Player in the Major Leagues in a poll of 290 big leaguers.
• Represented baseball at the White House for "Let's Move!" the anti-obesity program sponsored by First Lady Michelle Obama.
• As a tribute to the Negro Leagues, is among a few players to wear his socks high, around his knees.
African-Americans make up only about 9 percent of all big leaguers. Granderson is front and center in the group of quality players.    
Here are players of color to watch for other postseason contenders:
National League:
St. Louis: Jason Heyward, outfield. The son of Dartmouth graduates, the "J-Hey Kid" is hitting a career high .287 since joining the Cardinals after six seasons in Atlanta.
Pittsburgh: Andrew McCutchen, outfield. A brilliant defensive player, "Cutch" was MVP in 2013 and is a contender for the same honor this season.
Chicago Cubs: Dexter Fowler, outfield. The 6-foot-4 switch hitter looks comfortable at Wrigley Field after stints with Colorado and Houston.
Los Angeles: Jimmy Rollins, shortstop. Will this be the last hurrah for the 2007 MVP when he played with the Phillies? Now 36, "J-Roll" hears the footsteps of LA rookie phenom Corey Seager.
American League:
Toronto: David Price, pitcher. "The price is right" whenever the southpaw takes the mound. The powerful lefty is a Cy Young Award contender after coming over from Detroit.
Houston: Jose Altuve, second base. The 5-foot-6 Venezuelan is tough out. He led the league in hitting (.341) last year and is well over .300 again. 
Kansas City: Lorenzo Cain, outfield. He is perhaps the main reason for the Royals' resurgence. He didn't play baseball until his sophomore year in high school.
Texas: Prince Fielder, first base/DH. Price and his dad, Cecil, are the only father-son combination in baseball history to both have 50-homer seasons on their resumes.
New York Yankees: Dellin Betances, pitcher. Home-grown talent from Manhattan's lower East Side, he succeeded Mariano Rivera as the Yankees' prized reliever.