Gilbert L. Carter succumbs at 70
10/16/2015, 9:14 p.m.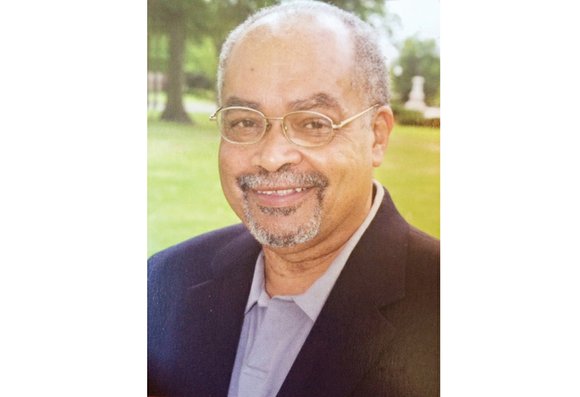 NFL Hall of Famer Willie Lanier recalls Gilbert Lino Carter as "a wonderful human being."
Robert Rooks says Mr. Carter was "a fun-loving guy, who also was serious, … someone dedicated to community service."
The three men were childhood friends growing up in Richmond and star players on the Maggie Walker High School football team that won the state championship in 1962 under Coach Cannonball Cooper. They also played together at Morgan State University under Coach Earl Banks, where they won the Orange Blossom Classic, the unofficial "black college football championship game," over Florida A&M in 1965. Mr. Carter and Mr. Lanier were college roommates for three years.
Mr. Rooks recalls that Mr. Carter "had a rifle for an arm" as the heady quarterback for both high school and college teams.
Mr. Carter went on to earn a law degree, taught law and worked in city and state positions in Richmond for more than 25 years.
Among his former career positions, Mr. Carter was the deputy director of the city Department of Parks, Recreation and Community Facilities, director of university services at Virginia Union University and energy administrator for the City of Richmond.
He also served for many years on the Gold Bowl committee that organized the annual VUU-Virginia State University football games.
Mr. Carter is being remembered following his death Thursday, Oct. 8, 2015. He was 70.
His life was celebrated at funeral services Wednesday, Oct. 14, at Fifth Baptist Church in the West End, where Mr. Carter was a longtime member.
Mr. Carter was born July 6, 1945, in Richmond.
He was a history buff and always fondly recalled the "Armstrong-Walker days," his son, Gilbert Carter Jr., said. "He was always talking about how great his teachers and coaches were."
Dr. Frank Royal, former chair of the Virginia Union University Board of Trustees, said Mr. Carter "was a strong decision maker and leader" and "a great family man. He was like a third brother to me."
Mr. Carter graduated from Morgan State in 1967 with a degree in political science, then earned a law degree from Howard University in 1970. He later taught law at Virginia State College (now University) and was assistant dean of student life at Virginia Commonwealth University.
He met his future wife of 36 years, Joyce, at a social occasion at Club 533, where he was a longtime member and former president. They were married in 1979.
He also served on various city and education committees and was active in several social organizations, including the Thebans Beneficial Club, where he formerly served as president.
Most recently, he served on the board of Offender Aid and Restoration to give ex-offenders the opportunity to succeed after being released from prison.
"He always was willing to give somebody a second chance," his son said.
Mr. Carter also loved golf, reading and photography and was a member of Alpha Phi Alpha Fraternity.
He also ran unsuccessfully for Richmond City Council in 2002.
In addition to his wife and son, Mr. Carter is survived by two daughters, Jana Carter Clark and Ridgely Carter; a sister, Jean Carter Alexander; five grandchildren; and a host of other relatives and friends.