Herman L. Carter, 80, retired principal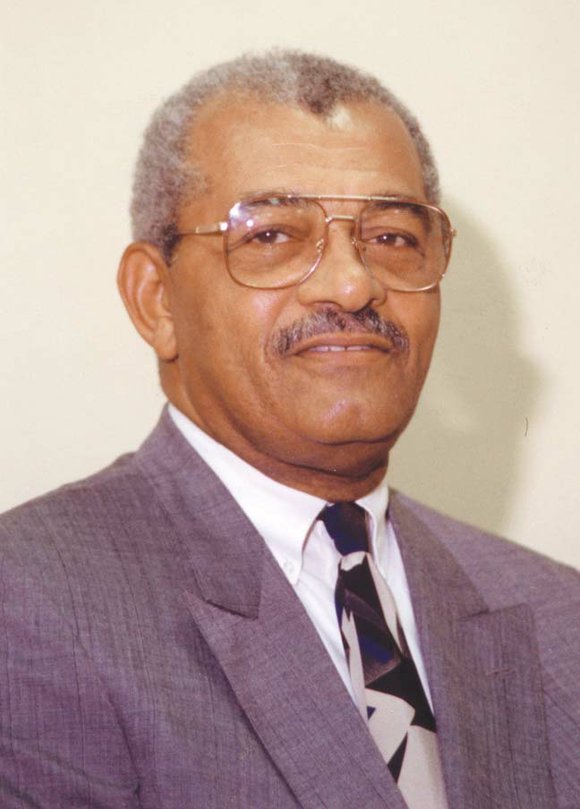 Herman Leonard Carter used a firm, but loving hand to guide students for more than three decades as a Richmond area educator.
"He always had a passion for helping kids better themselves and giving them opportunities, helping them stretch their minds," recalled his daughter, Sheryl Carter-Thompson.
"He also was pretty authoritarian and a strong disciplinarian," she added.
Mr. Carter played center for Virginia Union University's football team in the 1950s before graduating and becoming a teacher in Richmond and Petersburg public schools. He was later a principal at Ken- nedy High and John Marshall High schools, before retiring in the early 1990s.
He reveled in having his former students recognize and greet him in the community, his daughter said.
Mr. Carter is being fondly remembered following his death January 14, 2015, in a Chesterfield County hospital. He was 80.
His life was celebrated Monday at a funeral at Fifth Baptist Church in the West End.
His family eulogized Mr. Carter using a saying by Scottish philosopher Thomas Carlyle: "The work an unknown good man has done is like a vein of water flowing hidden underground, secretly making the ground green."
Mr. Carter was born June 11, 1934, in New Kent County, one of three siblings.
His family later moved to Richmond, where Mr. Carter attended Virginia Union University and earned a bachelor's degree in chemistry. He later earned a master's degree in organic chemistry and an advanced certificate from The College of William & Mary.
He met his future wife, Ersalyn Juanita Mimms, while they were students at Virginia Union.
They were married 54 years and raised five girls: Ms. Carter-Thompson; Sheron Carter-Gunter; Frances Carter-Tuck; Shelly Carter Reddick; and Christie-Jo Carter Adams.
Mr. Carter began his career as a teacher at Blackwell Junior High School in Richmond, went to Peabody Junior High in Petersburg, then moved back to Richmond to teach at Armstrong High School. He became an assistant principal, then principal, at Kennedy, then moved to John Marshall, where he retired.
When he wasn't at school, Mr. Carter enjoyed taking his family and friends in the family's camper to locales ranging from Niagara Falls to Disney World to King's Dominion, Ms. Carter-Thompson said. "We would head out every weekend," she said.
In his lasting commitment to his alma mater, he also served as president of the annual Gold Bowl football game between Virginia Union and Virginia State universities. He belonged to the Panther 100 Alumni Association and was a member of Alpha Phi Alpha Fraternity.
He belonged to Club 533 and the Thebans and was involved in the Cherry Gardens Civic Association near the South Side home he bought in 1970.
He also was on the board of Lewis Ginter Botanical Garden, the Science Museum of Virginia and the Richmond Metropolitan Authority.
He was a faithful member of the Fifth Baptist Church choir, known as Voices United in Christ, and was recognized in 2012 as a 50-year member of the church.
Ms. Carter-Thompson said her father's legacy would be "that he inspired so many of his students in his lifetime and motivated so many people to do their best."
In addition to his daughters, he is survived by his sister, Jean Alma Alexander; his brother, Gilbert L. Carter; nine grandchildren; two step-grandchildren; two great-grandchildren; numerous nieces and nephews; and a host of other relatives and friends.