Julia Melton Thornton, 91, longtime educator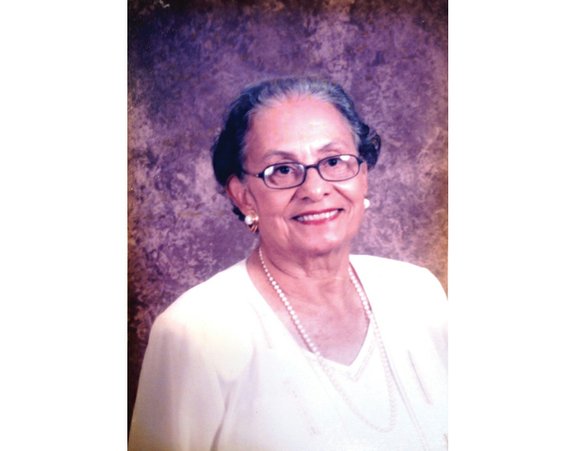 Before she began teaching class each day at Virginia Union University in the Department of Education, Julia M. Thornton recited a saying to her students from Dr. Benjamin E. Mays, the late educator-philospher and former Morehouse College president.
"Whatever you do, strive to do it so well that no man living and no man dead and no man yet born could do it any better," she would tell her students.
Mrs. Thornton took those words to heart as a longtime educator, community activist, mother and wife of the late Dr. William S. Thornton, a Richmond podiatrist and co-founder of the Richmond Crusade for Voters. He was among the original investors in Paradigm Communications Inc. and a board member of Paradigm, the parent company of the Richmond Free Press.
"She had a lot of spunk, fire and determination and knew how to get things done," said her daughter, Laura Thornton Wesley, a recently retired librarian from Richmond Public Schools.
Mrs. Thornton strongly backed the efforts of her husband, who co-founded the Crusade in 1956 along with Dr. William Ferguson Reid and John M. Brooks to educate and register African-American voters.
"I remember them having smoke-filled meetings in the kitchen of our home on Brook Road, where they would discuss different ideas," Ms. Wesley said. "My mother was passionate about what my father did in trying to help the community with voter education and being involved in the political process."
Mrs. Thornton also taught reading in Richmond elementary schools for more than 20 years and later taught future teachers at VUU before she retired in 1989.
Mrs. Thornton is being remembered following her death Tuesday, Jan. 12, 2016, in Ashland. She was 91.
Funeral arrangements were incomplete on Wednesday before the Free Press deadline.
Mrs. Thornton was born in Ashland on Jan. 16, 1924, then moved to Richmond. She attended Richmond Public Schools and graduated from Armstrong High School, where she met her future husband.
She graduated from VUU in 1945 with a bachelor's degree in history and later earned a master's degree from Case Western Reserve University in Cleveland and taught in public schools there.
She moved back to Richmond and taught at John M. Gandy Elementary School in Ashland. She then taught in Richmond at the now closed Webster Davis and Baker elementary schools.
She then worked for more than a decade in VUU's Department of Education, where she was head of the department from 1982 through 1989.
Mrs. Thornton also was active with the Richmond Chapter of The Links Inc., Alpha Kappa Alpha Sorority, Pi Lambda Theta international honor society and professional association for educators, the Virginia Union University Alumni Association and the Armstrong High School Class Reunion Committee.
Her hobbies included spending time with family, gardening, community service, collecting historical items and reading.
In addition to her daughter, Mrs. Thornton is survived by two grandchildren and two great-grandchildren.