Student apologizes for playing racist song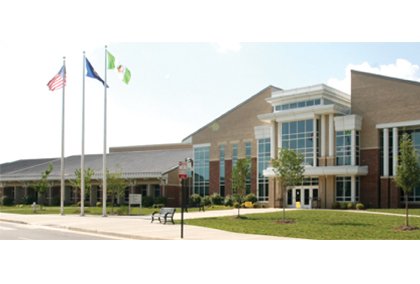 The neatly attired African-American teenager somberly stepped to the podium at the Henrico County School Board meeting last week at New Bridge School in East Henrico.
Facing the board's five members, Najee Lawrence said, "I'm deeply sorry for those I have offended, especially the John Marshall community."
The Glen Allen High School senior and football team member apologized to the board Oct. 22, six nights after he downloaded and played over the school's public address system a profanity-laced, racist song that repeatedly uses the n-word.
The song was broadcast as the predominately white school's football team was warming up with the team from predominately black John Marshall High School of Richmond just before the Oct. 16 homecoming game.
The incident made national headlines, with many people concerned it might be a racist act by a white student.
However, an African-American student played the demeaning song, as the Free Press was the first to report.
"I would like to sincerely apologize," the student said in his statement to the School Board. "It was never my intention to hurt or offend anybody. I have humbly accepted my punishment and have learned from my mistakes."
Most in the audience of about 75 people applauded after he apologized.
The student said he and his teammates created a warm-up playlist the night before the game and that he "downloaded each song from YouTube" without listening to them. He said the students assured Glen Allen administrators that any downloaded song that contained curse words would be clean and edited.
Instead, John Marshall players, coaches and fans were subjected to the hate-filled one-minute song, which is a racist remix from the popular "DuckTales" cartoon that aired in the late 1980s.
The young man, who was accompanied to the meeting by his mother, told the board he had intended to play a song by Kanye West. He said the other song came under a fake title and, unknown to him, was embedded in the song he had downloaded.
In the wake of the incident, Glen Allen High Principal Gwen E. Miller and School Board Chairman John Montgomery apologized to John Marshall High administrators, coaches and Richmond School Board members. Afterward, Richmond school officials said they felt the apologies were sincere and that they were ready to move on from the incident.
At the School Board meeting, Ms. Miller also apologized and then she absolved the student of any blame.
"I want to be crystal clear in stating that the burden of this doesn't not fall on his shoulders," she added. "He is a student at our school who made a mistake. At a school, it's the adults in charge who are responsible for what happens."
She said he "is a young man" who hopes to play football in college and major in biomedical engineering.
"As the instructional leader of this school, I am upset beyond words by what people heard in our stadium … No human being should listen to a song like that. It pains me deeply knowing that children, teenagers, adults and grandparents may have heard the song."