'War Room,' with black cast, sleeper Christian hit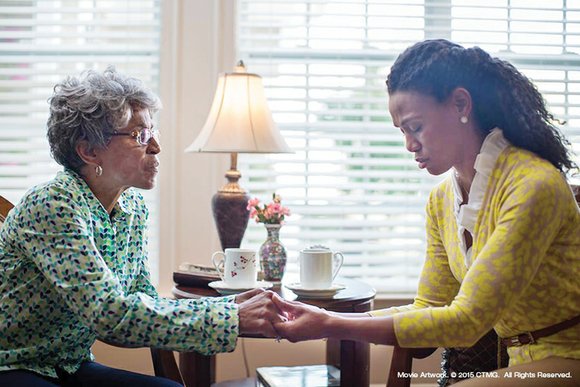 The box office underwent a religious conversion last weekend as Christian crowds flocked to see "War Room," lifting the low-budget salute to prayer above two other more highly publicized debut films — the Zac Efron drama "We're Your Friends" and the Owen Wilson thriller "No Escape."
Filmed for a mere $3 million and distributed by Sony's Affirm division, "War Room" features an African-American cast. It reverses the recent trends of most Christian-themed films to feature mostly white actors.
"War Room" took in more than triple its production budget in a single weekend, picking up $11 million from the 1,135 locations where the film was shown. That also easily topped projections that had it debuting in the $4 million to $5 million range.
The fifth feature film produced by successful Christian moviemakers Alex and Stephen Kendrick tells a story about the power of prayer. The cast includes New York Times best-selling Christian author Priscilla Shirer in her movie debut.
Actor T.C. Stallings says he accepted the male lead role in the film because of the positive picture it paints of the African-American family. He said he grew up in a "stereotypical stigma of a black family" in inner city Cleveland. He didn't meet his drug-addicted father until he was 19. His siblings all dropped out of high school and spent time in jail. And his neighborhood was riddled with gangs and crime.
Black children in such settings often repeat the same mistakes, in part, because the entertainment industry often portrays black families and communities poorly, Mr. Stallings said.
Alex Kendrick said he chose to cast the movie with African-American actors because it was the most authentic way to present the story.
"There is an element to the way we tell this story that has power and desperation that would be different if we tried to tell it any other way," he said. He added that when executives from their distributor viewed it for the first time, they responded, "If this had been told with a different race, it would be a different movie."
"These are the kind of outlier events that happen and wake everyone up to the fact that faith-based audiences are passionate and looking for content," said Paul Dergarabedian, senior media analyst at Rentrak.