Special needs advocate gets new hearing
9/25/2015, 5:14 a.m.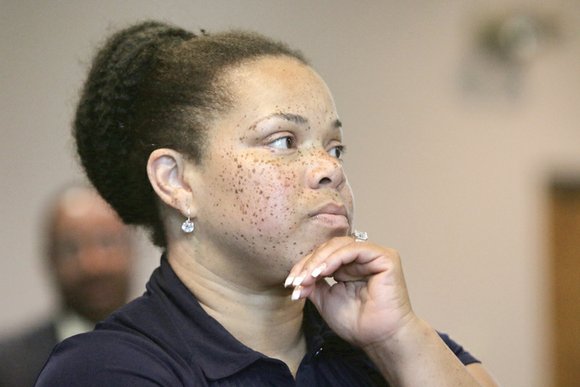 Special needs advocate gets new hearing
Kandise Lucas, a veteran advocate for special needs children, is going to be able to fight her arrest on trespassing at a Chesterfield County school.
A judge on Tuesday allowed Ms. Lucas to withdraw her previous Alford plea in the case and set a hearing for Nov. 17 in a case that could determine whether Chesterfield officials flouted federal law and state policy in charging her, said her attorney, Joseph D. Morrissey.
Chesterfield General District Court Judge Pamela O'Berry agreed to allow the case to go to trial after hearing testimony that Ms. Lucas never accepted the Alford plea on July 7. An Alford plea means a defendant maintains his or her innocence but admits the prosecution has enough evidence to convict him or her.

According to testimony Tuesday, Judge O'Berry did not directly question Ms. Lucas as to whether she agreed to the Alford plea, accepting only the representation of Ms. Lucas' former attorney, Alex Taylor, that she did.
Mr. Morrissey said Ms. Lucas did not want to accept the plea and is eager to contest the charge.
Ms. Lucas has been banned from serving as an advocate for special needs children in Chesterfield County and was arrested in April at Meadowbridge High School after she went to the school on behalf of a student whose parent asked her to attend as an advocate. The state Department of Education has issued a memo stating that school systems cannot ban advocates.
Separately, the prosecutor is asking the judge to determine if Ms. Lucas should be held in contempt for violating a court order by speaking at a Chesterfield County School Board meeting Aug. 25. That issue also is to be heard Nov. 17.
"It's just ridiculous. This shows the kind of animus Ms. Lucas is facing," Mr. Morrissey said. — JEREMY M. LAZARUS