Free Press wins big
4/15/2016, 6:05 a.m.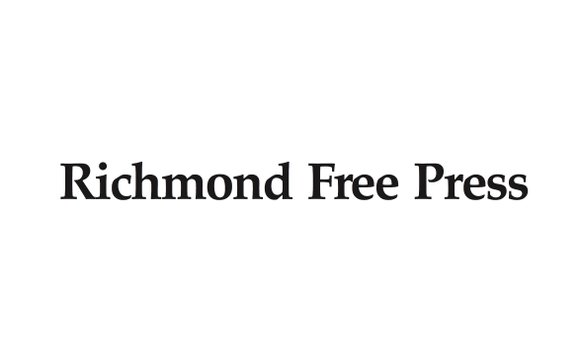 The Richmond Free Press continues its 24-year tradition of award-winning excellence.
The newspaper was recognized with 10 awards — including five first-place awards and runner-up for the Journalistic Integrity and Community Service Award — at the annual Virginia Press Association competition in writing, photography, news presentation and advertising.
The contest for work published in 2015 was judged by members of the South Carolina Press Association. Winners were announced April 9 at the VPA's awards banquet at a Henrico County hotel.
Jeremy M. Lazarus, Free Press vice president for news enhancement, won first place for breaking news writing for large, non-daily newspapers in Virginia for a story on Richmond Police Chief Ray Tarasovic announcing his retirement.
Judges called his story "terrific source development to take a breaking announcement — the announcement of a pending press conference — and not only break the story on what will happen, but to give outstanding context to the entire situation and its importance to the community."
Bonnie V. Winston, Free Press managing editor, earned first place recognition for editorial writing.
Her entry included a trio of editorials.
"Day of Reckoning" called out former Virginia Gov. Bob McDonnell and former House of Delegate member Joseph D. Morrissey of Henrico County for criminal behavior.
Judges wrote the editorial "stood out for its well-defended outrage at outrageous conduct. A call to judgment for the whole community."
"The Dolezal debate" examined the public debate over Rachel Dolezal, the former Spokane, Wash., NAACP leader, a white woman who identified herself as African-American and later resigned following accusations she misrepresented her racial identity and other aspects of her biography.
"No hero" outlined the hypocrisy of Kentucky court clerk Kim Davis who refused to follow a law mandating she perform marriage ceremonies for same-sex couples.
Staff photographer Sandra Sellars received first place awards in two categories — picture story or essay and general news photo.
Her photo essay, "UCI Bike Races," featured all the action from the world championship bike races last fall in Richmond.
"This is an excellent package," judges wrote. "There are a variety of photos that tell the whole story. The photos are technically and artistically solid. This package should be used to teach students how to take picture stories."
Her photo, "Pariah," captures the isolation of former Henrico Delegate Joseph D. Morrissey by his colleagues during the 2015 General Assembly as he simultaneously served a jail term for contributing to the delinquency of a minor.
"Artistic abilities, composition and placement of subject matter all work in perfect harmony to tell a wonderful story that needed no words," judges wrote.
Freelance photographer James Haskins earned top acknowledgment for sports news photo for capturing Virginia Commonwealth University basketball player Mo Alie-Cox going high to block a shot.
Judges wrote: "Great contrast between fans and players. Captures action perfectly, beautifully composed photographed. Use of thirds as player reaches for the ball makes picture."
The Free Press also was recognized as runner-up for the VPA Journalistic Integrity and Community Service Award, for "When Freedom Came," a three-part series it commissioned historian Elvatrice Belsches to write.