Scathing DOJ report finds discriminatory, unconstitutional police practices in Baltimore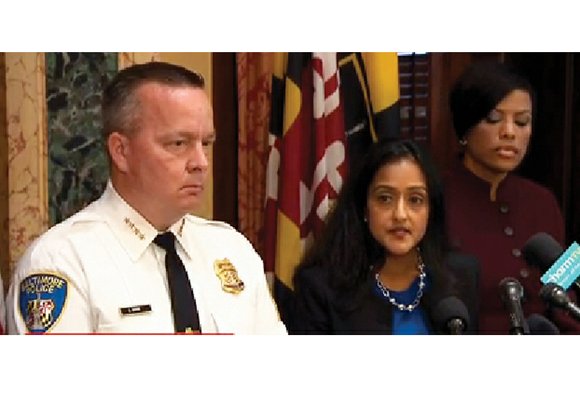 Free Press staff, wire reports
African-American residents in Baltimore are routinely subjected to unconstitutional stops, arrests and excessive force by the Baltimore Police Department, a scathing federal report released on Wednesday states.
The 163-page U.S. Justice Department report details an investigation launched after the death of 25-year-old Freddie Gray last year that found the Baltimore Police Department engages in a pattern of conduct that violates the Constitution and federal law.
"This pattern or practice is driven by systemic deficiencies in BPD's policies, training, supervision and accountability structures that fail to equip officers with the tools they need to police effectively and within the bounds of the federal law," the report said.
However, the department "has already begun laying the foundation for reform by self-initiating changes to its policies, training, data management and accountability systems," it added.
At a news conference Wednesday, Baltimore officials said they have already taken action to overhaul the city's police department.
Mayor Stephanie Rawlings-Blake said the city and its police department had "not been standing still" while the Justice Department's 14-month investigation was underway.
Baltimore Police Commissioner Kevin Davis told the media that the department has zero tolerance for officers who commit "egregious violations," adding that he has fired six police officers in 2016 alone.
"Those who have left this agency deserved to leave this agency," he said.
Many people, including some high-ranking elected officials, said the report highlights the unconstitutional and abusive practices many African-Americans have long known to be occurring.
"This report validates what so many residents in Baltimore City already know to be true — that the trust between our law enforcement officers and the communities they serve has been repeatedly violated and is in desperate need of repair," said Democratic Congressman Elijah E. Cummings, whose 7th District includes roughly half of the city of Baltimore.
"It also underscores just how much damage we must undo, and how much work is ahead of us," he said.
"All Baltimore City residents deserve a police department that they trust will respect and serve them, and I intend to monitor the progress of this review in the months and years ahead to ensure that the BPD works tirelessly to regain the public's confidence."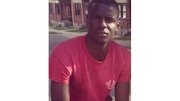 Mayor Rawlings-Blake said the city is anticipating $5 million to $10 million will be needed annually to implement reforms — an estimate based on the costs other cities have faced when overhauling their police departments.
The mayor also said the city will invest in technology and infrastructure to "modernize" and install recording cameras inside police vans and continue to roll out body cameras for officers.
The department also is revising 26 police department policies, including the policy guiding use of force and overhauling the way officers are disciplined and held accountable.
"It's so very important that we get this right," Mayor Rawlings-Blake said. "The findings are challenging to hear, but let me be clear: I never sugarcoat our problems, nor will I run away from our most pressing challenges."
The report comes 16 months after police arrested Mr. Gray for fleeing unprovoked in a high-crime area. He suffered a severe neck injury in a police wagon while shackled and handcuffed, and died a week later.