Down Home Family Reunion returns for 26th year
8/13/2016, 8:09 a.m.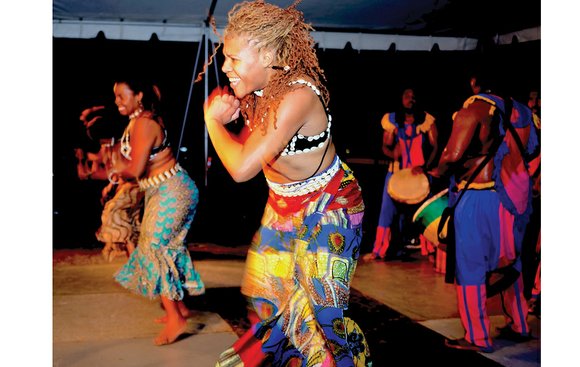 The soulful sounds of The Intruders, the reggae rhythms of Adwela and the Uprising, and the salsa beats of Luis y Su Revolu will highlight the 26th Annual Down Home Family Reunion Aug. 20 at Abner Clay Park in Jackson Ward.
The festival, which takes place next Saturday from 4 to 11 p.m. at Brook Road and West Clay Street, is billed as "A Celebration of African-American Folklife" and is designed to link West African and African-American cultural traditions, according to the Elegba Folklore Society, the festival presenter.
By linking the two traditions, festival attendees learn how such practices have influenced the American South.
"Musical evolution is synonymous with evolving cultural expression throughout the African Diaspora," said Janine Y. Bell, who coordinates the annual event.
The Afro-Puerto Rican ensemble, Luis y Su Revolu, will share the African-rooted musical derivatives of salsa, bomba and plena, which blends African-American rhythm and blues, she said.
Likewise, The Intruders, a popular R&B group from the 1960s and 1970s, blends blues and gospel music traditions. The group, which was known as the foundation of "The Sound of Philadelphia," recorded such songs as "I'll Always Love My Mama," "Cowboys to Girls," and "I Want to Know Your Name."
Storytelling, dance and food also will be part of the fun.
The Elegba Folklore Society's dancers will perform and be joined by the Chakaba masquerade stilt walker. J. Ron Fleming, a Richmond storyteller and actor, will emcee the event.
Children and teens can gather in the Annie Tyler New School Pavilion for youthful performances, craft making and African-inspired face painting. Also, the Juanita Ragland Heritage Market will showcase and sell art and handmade goods.
Information: www.efsinc.org or (804) 644-3900.