Down Home Family Reunion Saturday at Abner Clay Park
8/16/2018, 6 a.m.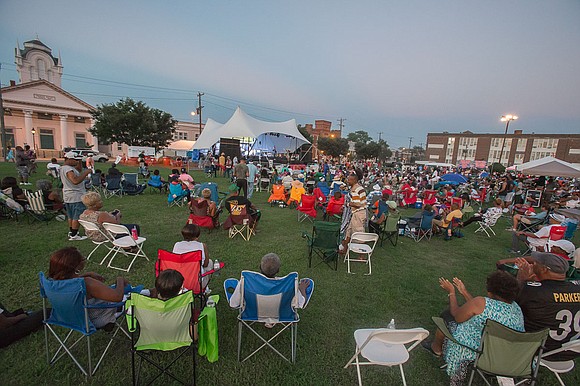 Motown tunes and African and Caribbean rhythms will highlight the 28th Annual Down Home Family Reunion this weekend.
The free celebration of African-American folk life and culture will take place 4 to 11 p.m. Saturday, Aug. 18, at Abner Clay Park, Brook Road and Leigh Street in Jackson Ward.

"This event showcases the connections with the Motherland that continue to influence Richmond and this country through music, art, food and a host of other ways," said Janine Bell, executive director of the Elegba Folklore Society, which created and organizes the annual festival.

Music and dance will be the centerpiece of the program. Featured performers include the Classic Motown Review and Afrobeat performer Jah Baba, a Benin-born musician who couples jazz and other American styles with traditional African beats.
Participants also are to be treated to the Caribbean reggae of Adwela and the Uprising, the rhythm and blues of High Definition and the blues of Ladye E & the Blues Sensations.
The Elegba Folklore Society dancers also will perform.
Ms. Bell said the event also would focus on the connection with the African nation of Benin, with which Richmond has long had ties as a result of the trade of enslaved people.
Along with Jah Baba, a representative of the Benin Embassy in Washington is expected to attend, Ms. Bell said. A Vodun priest of Benin will offer a blessing and libation as part of the event. The priest also will be there to talk with festival participants seeking to reconnect with African spirituality about Vodun traditions and practices, Ms. Bell said.
The festival also will feature performances by various youth groups in the Annie Tyler New School Pavilion, demonstrations of crafts and other aspects of folk life, a heritage marketplace and a variety of food vendors.
Details: Elegba Folklore Society, (804) 644-3900 or efsinc.org.