Petersburg facing service cutoffs from unpaid vendors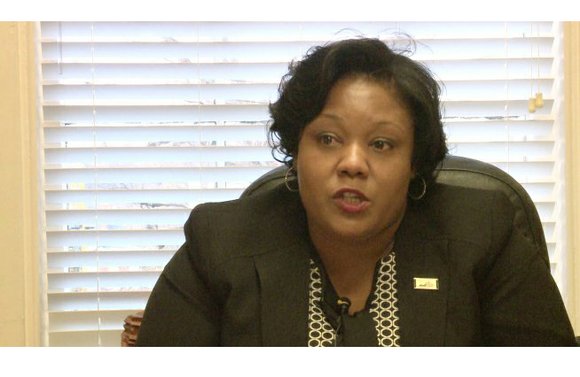 Despite paying a monthly fee, Petersburg residents might not get their trash collected or their recycling materials picked up.
The reason: The Petersburg city government has failed to pay the Central Virginia Waste Management Authority for collection service since February and now owes the authority $752,000.
The CVWMA is threatening to cut off service immediately if the city does not provide a payment of $122,000 by Friday, Aug. 19, create a plan to pay off the remaining $630,000 and remain current on its monthly bills.
The authority is just one of dozens of vendors owed money by Petersburg for services — from housing prisoners to providing electricity, repairing vehicles, paving streets, providing health insurance, delivering drinking water, treating sewage and on and on.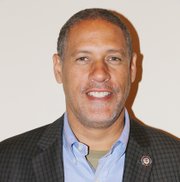 As of June 30, the city owed at least $14.4 million to regional authorities and private companies, according to a state audit team that spent two months examining the city's books at the request of Petersburg's interim City Manager Dironna M. Belton and the Petersburg City Council led by Mayor W. Howard Myers.
And that's just one part of the financial problem that the now cash-strapped city is facing.
The audit team led by state Secretary of Finance Richard D. "Ric" Brown advised city officials earlier this month that City Council must immediately slash $12 million to $15 million from the 2017 fiscal budget that went into effect July 1 to avoid more red ink.
When Mayor Myers and the council approved the 2017 budget in early June, the financial blueprint showed that the $102 million in planned expenses would be balanced by $102 million in revenues.
However when the state team reviewed the plan, they discovered there would be only $90 million in revenue.
The City Council's only response so far has been to reduce the pay of city employees by 10 percent to save $1.3 million.
The council is scheduled to meet Tuesday, Aug. 23, to hear proposals from consultants on how to bring current spending in line with revenue and on ways to deal with the millions of dollars in unpaid bills.
How quickly the council will respond is uncertain. The city and the council spent at least a year trying to figure out how to provide accurate water bills and end the overcharges that had infuriated residents.
According to Secretary Brown, the city will have to deal with the financial problems on its own as there is no provision in state law to bail out communities that are deep in debt.
Conquering the debt and getting back on sound financial ground will be a challenge. Petersburg has no cash reserves to draw on, and its financial condition has left most financial institutions leery of providing loans.
According to the new financial reports, the city dug itself into the hole by running deficits each year since at least 2009 and rolling over the debt into the next fiscal year, when old debts were paid off with new tax dollars. Each year, there was a little more to pay off.