Lochte loses sponsors after Olympic embarrassment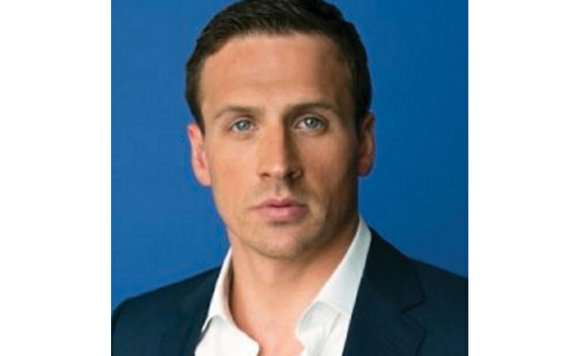 U.S. swimmer Ryan Lochte lost the last of his four major sponsors, Japanese mattress maker Airweave, days after he admitted to exaggerating his story about being robbed at gunpoint in Rio during the Olympics.
The incident embarrassed the host city, angered the local police and government and dominated news coverage of South America's first Olympics, leading the U.S. Olympic Committee to issue an apology.
Lochte, a 12-time Olympic medalist, apologized last Saturday in an interview to Brazil's largest broadcaster, Globo TV.
"I wasn't lying to a certain extent," he said. "I over-exaggerated what was happening to me."
The decision to cut ties with Lochte came after a weeklong saga that led Lochte and three other swimmers from Team USA to be questioned by Rio authorities. Lochte alleged that he, Jack Conger, Gunnar Bentz and Jimmy Feigen were pulled over while they were in a taxi by men with badges in the early morning hours of Aug. 14. He said they were robbed at gunpoint at a gas station in Rio following a celebratory party in another part of the city.
But video from the gas station showed that Lochte vandalized a restroom and an armed security guard demanded they pay for the damage.
After authorities questioned the truth of their account, a judge ordered them to remain in the country. But Lochte flew back to Charlotte, N.C., on Aug. 17, while Conger and Bentz were removed from their plane as they attempted to leave Brazil. After talking with authorities, they were allowed to leave last Friday. Feigen donated $11,000 to a Brazilian charity and was cleared to return to the United States.
The U.S. Olympic Committee issued an apology to Rio and the people of Brazil.
Sources said Lochte faces sanctions from the International Olympic Committee and USA Swimming.
Within hours of the Olympic games coming to a close last Sunday, Speedo USA issued a statement saying it would drop Lochte as one of its endorsers, while Ralph Lauren Corp. said it would not be renewing its contract with the swimmer.
Hair removal company Syneron Candela also ended its partnership with Lochte, four months after naming him its global brand ambassador for one of its products.
"While we have enjoyed a winning relationship with Ryan for over a decade and he has been an important member of the Speedo team, we cannot condone behavior that is counter to the values this brand has long stood for," Speedo officials said in a statement. "We appreciate his many achievements and hope he moves forward and learns from this experience," the company added.
Sponsorship and endorsement deals typically include "morals clauses" that allow sponsors to terminate deals early if they feel the athlete has behaved poorly in public.
Speedo's U.S. unit said on Monday it would donate $50,000 of Lochte's fee to Save The Children, a global charity partner of Speedo.
As of now, he retains endorsements with Gatorade, Proctor & Gamble, Nissan and Mutual of Omaha.
Lochte said in an email that he respected Speedo's decision.
"I was immature and I made a stupid mistake. I'm human. I made a mistake and I definitely learned from this," Lochte said in an interview on NBC's "TODAY" show.
"They (the people of Rio) put on a great games ... And my immature, intoxicated behavior tarnished that a little," Lochte said.
Ralph Lauren and Airweave said its endorsement agreement with Lochte was for the Rio 2016 Olympic games.
Ralph Lauren had taken down references to the gold medalist from its website last week.
He also was absent from NBC's final montage broadcast from the games Sunday night.
Lochte, 32, won one gold medal at the Rio Olympics. He was the breakout star of the 2012 London Olympics, landing a short-lived reality TV series called "What Would Ryan Lochte Do?" and appearing as himself on top shows such as "30 Rock" and "90210."