Personality: Kathey B. Stone
12/9/2016, 8:50 p.m.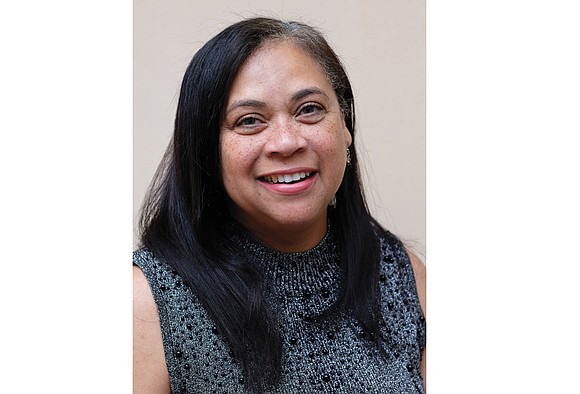 As parents around Richmond prepare for the holidays by purchasing gifts, scheduling mall visits, tapping into savings and sharing holiday cheer, Henrico County resident Kathey Bacon Stone will be in Whitehouse, Jamaica, giving the best gifts of all — time, opportunity and love.
As founder of The Stone Foundation, a nonprofit that "provides assistance and education, and promotes innovative solutions for community development" to people in some of the world's poorest communities, Mrs. Stone will be traveling from Richmond to Whitehouse, Jamaica, this Christmas. There, the Virginia Commonwealth University graduate will host the foundation's 4th Annual Robin B. Conyers Braxton Women's Health Fair.
The Stone Foundation, now in its 12th year, began serving the Jamaican community in response to the realities of the tourism industry, the systems engineer says on the foundation's website. She and her husband, Spencer, the foundation's co-founder, were on vacation touring Jamaica's South Coast in 2004.
"While sitting together on a precipice, with our backs to the beautiful mountains and overlooking the azure blue sea," she says she noticed that Jamaican workers were repaving the road behind her.
"We turned around to observe this event, and noticed that most of the road workers spreading the hot asphalt were barely teenagers. We also noticed the majority of them were not wearing shoes as they traversed back and forth across the hot, newly paved road."
Curious, she started a conversation with the workers. They found out that, indeed, the workers were young — about the same ages as the couple's daughters — and didn't own any shoes. They were both shoeless and shirtless working in the 100-degree heat.
The image was so profound, she says, she could not "help but think about my daughters back home in the comfort of their grandparents' home."
"Eventually, we went back to our spot staring at the sea," says Mrs. Stone. "After a long period of silence and a few tears," the couple decided to do something to help.
Shortly after, Hurricane Ivan decimated Jamaica, the third-largest island in the Caribbean.
The Stone Foundation solicited support in the United States and received, packed, and delivered almost 2 tons of children's clothing, blankets, shoes, dishes, baby cribs and computers to children in Jamaica.
Since then, the foundation has taken annual trips to Jamaica to "work with women and children to improve their quality of life," said Mrs. Stone. The work has included cultural exchange programs, building desks and a playground at a local school, installing a solar energy system to power lights and fans in a preschool and putting on several health fairs.
Five years after starting the foundation, Mrs. Stone's best friend died at age 54 from breast cancer.
"Just before her transition, Robbie reminded me how blessed she was and how the health care at Kraft Foods, her employer, was such a benefit in her life," says Mrs. Stone.In an effort to provide quality health care to women without such advantages, The Stone Foundation's Robin B. Conyers Braxton Women's Health Initiative has sponsored women's health fairs in Jamaica, as well as here in Church Hill and Petersburg.