Personality: Lizbeth D'Surney Snead
Winner of National WIC Association Leadership Award
8/12/2016, 2:07 p.m.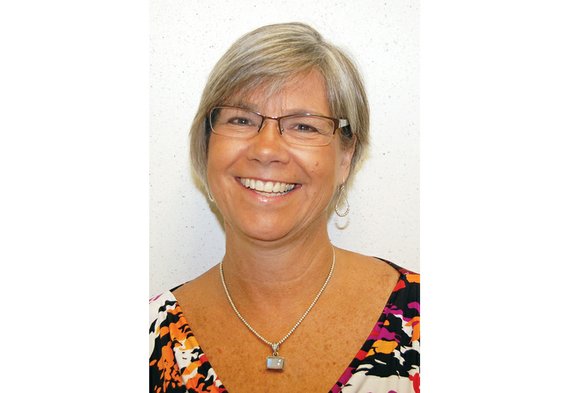 As coordinator of the Women, Infant and Children program for the Richmond City Health District, Lizbeth Snead wants to spread the word that WIC does more than provide supplemental foods to families. The federal program also provides grants to states for health care referrals and nutrition education for low- to moderate-income women.
"Ideally, our wish is to have WIC be known as a nutrition education program," says Ms. Snead, who has worked with the city's WIC program for 27 years, the last 10 of which she has been the coordinator. "We work with the families and empower them to make lifestyle changes, providing food to help them meet the goals they set for themselves," she says.
In recognition of her work, Ms. Snead recently received the National WIC Association Leadership Award. The award is given to a person or group in local or state WIC agencies who provide WIC program development, actively provide leadership on behalf of the WIC program and demonstrate extraordinary responsiveness to a natural disaster or health crisis. While Ms. Snead says she is honored by the recognition, she says she was surprised to receive the award for what she considers "just doing my job."
She received the award at a national event in May in Cincinnati.
Claire Sadeghzadeh, the Richmond City Health District's community partnership coordinator, nominated Ms. Snead for the award.
"She has strengthened the partnership between RCHD's chronic disease prevention and WIC by ensuring WIC services are a key component of the health district's focus on building resilient communities and decreasing health disparities," she said. The award comes a year after the Richmond Health District received a $111,704 grant from the National WIC Association Community Partnership for Healthy Mothers and Children. Ms. Snead and her staff developed and implemented ways to enroll more families eligible for WIC, such as increasing sessions for chronic disease prevention, providing referrals to the WIC program and offering training to health care professionals.
Ms. Snead, who is known as a "fierce" advocate for WIC programs and clients, encouraged her staff to create a liaison program that would allow time each month for WIC staff to visit health care providers to answer questions and distribute referral tools. Since its launch in January, the Richmond health district and WIC staff have established relationships with 25 health care providers.
In addition, a two-day training program to help improve client interaction and services helped WIC staffers better understand trauma, stress and poverty in Richmond.
Ms. Snead realizes that while the program has seen success, much work remains to be done. She plans to continue efforts to decrease health disparities among WIC families.
Meet this week's award-winning advocate for women's and children's health, Lizbeth D'Surney Snead:
Place of birth: Red Bank, N.J.
Current area of residence: Henrico County.
Family: Children, Luke, 24, and Brooks, 23, and Gary York, my significant other.
How I got news about this outstanding award: Via email through the National WIC Association.
Reaction: I was confused at first. The email was addressed to the person who nominated me so at first I thought she had received it! It was a typo and eventually state WIC Director Mike Welch, called to congratulate me and then reality sank in. I was shocked and speechless. I just kept saying, "Wow," because I knew the magnitude of the award at the national level.