Personality: Vinara L. Mosby
Spotlight on organizer of RVA Entrepreneurs
12/15/2017, 6:58 a.m.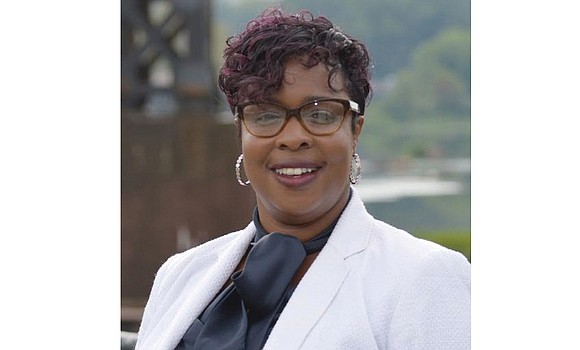 Endless possibilities and a spirit of giving drive the RVA Entrepreneurs. The organization was created in June by a handful of people in a variety of fields who are eager to share knowledge gleaned from a combined 100 years-plus of experience.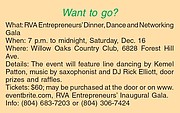 "We believe there are endless possibilities available to people who want to act on a dream or idea that, in addition to being financially lucrative, can also be emotionally fulfilling, says Vinara L. Mosby, who is described as the engine behind the organization. She also is the volunteer coordinator of the organization's inaugural Dinner, Dance and Networking Gala on Saturday, Dec. 16. Ms. Mosby, 47, has been an entrepreneur for 27 years or more. She is an insurance agent and owns a hair salon. "I'm probably a good example of someone who has always felt comfortable running a business," she says. "Before I entered the insurance business 14 years ago, I ran – and continue to run – my own hair salon. I started the business because of my passion for styling hair and a desire to make my clients feel good about their appearance. Sometimes, making them feel good involves more than shampoos, blow-dries or roller sets. It means caring and listening when they tell me their darkest fears, deepest secrets or greatest joys. "I can say that I have gained far more from my salon clients than I probably provided them," she continues. "In listening to my clients, I gained insight and knowledge about how to be an effective administrator, communicator, organizer and more. Those skills led me to establish my insurance business, and I continue to learn and form strong relationships with my clients." The founding members of RVA Entrepreneurs have similar paths, Ms. Mosby explains. "We are used to running things and getting things done," she says. "This is not our first rodeo and it won't be our last." She says the group is dedicated to showing others what they've done and how they've done it. "We want to bring others, particularly our children and millenials, into the organization and create opportunities for them through our businesses. And we want them to know the importance of giving back." In addition to sharing their business acumen, expertise and resources with others, members are donating some of the proceeds of the inaugural event to FeedMore, the nonprofit that offers a range of programs to alleviate hunger in Central Virginia, including Meals on Wheels and the Central Virginia Food Bank. "Working with seniors, I go to a lot of their homes and they don't even eat," Ms. Mosby says. "They don't have a lot of food. It is really heartbreaking." The group aspires to work with Richmond Public Schools' nutrition program because, "in many instances, some schoolchildren don't have enough money to pay for their lunches" Ms. Mosby says. "I believe that RVA Entrepreneurs differs in that our members are a giving organization," Ms. Mosby says. "You don't have to pay a fee to join." Meet businesswoman, organizer and this week's Personality, Vinara L. Mosby.