Personality: Monica L. Ball
Spotlight on founder of RVA Community Fun Day
7/26/2019, 6 a.m.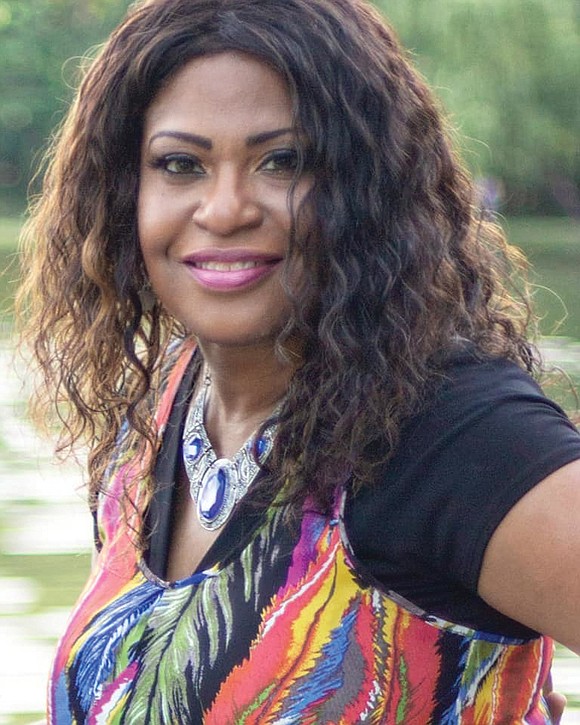 Monica Ball saw a community that was underserved. She worked for years to offer a solution. That's the origin behind her founding RVA Community Fun Day, a free festival that seeks to mix entertainment and education while fostering a sense of community in a multicultural metropolitan area.
Saturday, July 27, will be the second year for the free event, and Ms. Ball, an Emporia native, is busy balancing the behind the scenes work for the event with her radio show, "Real Talk with Monica," and her nonprofit, Rising Towards Success, both sponsors of the event.
"Excitement is in the air for this," Ms. Ball says. Her positivity is well-founded. The first RVA Community Fun Day was held in a Henrico County event hall last year with the intention of creating the kind of multicultural festival in Henrico that typically only existed in the city of Richmond.
The initial event attracted more than 350 people and featured a suite of performances and vendors, from dance demonstrations to anti-bullying speeches. The only real complaint from guests? There wasn't enough space for the people who gathered to join the celebration, forcing Ms. Ball and other organizers to move part of the festival outdoors.
The success of the first event has ensured Ms. Ball won't face a similar issue this year. RVA Community Fun Day has been moved outdoors to Henrico's Dorey Park and various sponsors and community leaders have contributed their services, all thanks to the work of Ms. Ball and other organizers.
Taking in the scope of the festival she has built in such a short time, Ms. Ball is understandably emotional. "I had always wanted to do something like this, but I didn't get the support," Ms. Ball says, tearing up. "And now people are supporting me. I mean, I had a phone call from CNN. This is just crazy. "I go places and people say, 'Monica, you're starting a movement. Thank you for doing this,' " she says. Community is key for Ms. Ball and she wants to share it with others through the event.
"It's almost like I'm living out my childhood life and creating something that didn't exist by creating all these fun activities that we're going to have," she says. "I know the community is going to enjoy it." Meet this week's Personality and a woman with true community spirit, Monica L. Ball:
Occupation: Media person- ality and community activist. I operate an entertainment marketing consulting busi- ness. I am the founder and CEO of "Real Talk With Monica." I'm also executive director of a nonprofit called Rising Towards Success.
No. 1 volunteer position: Founder and organizer of RVA Community Fun Day.
Current residence:Henrico County.
Education: Bachelor's and master's in business administration, Strayer University; studying for my Ph.D. at Grand Canyon University.
Family: Father, Lincoln C. Ball; mother, Janice C. Ball; and sister, Rachelle.
Reason for RVA Community Fun Day: I wanted to blend communities together. I have good relationships with law enforcement, political officials, local community leaders, as well as vendors and corporate sponsors, and wanted to create a family-fun educational day about the various communities that exist in Virginia.