Personality: Mary Allen Waller
Spotlight on board chair at LINC's 20th anniversary
12/30/2016, 12:21 p.m.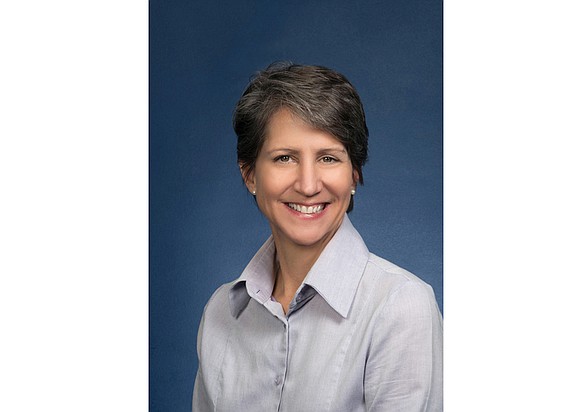 Mary Allen Waller was 26 years old when she lost her mother to a cancerous brain tumor.  It was devastating, she says. Her mother was only 50.
"I've already lived so much longer than she ever did," says Ms. Waller, board president of the Legal Information Network for Cancer, or LINC. 
Her mother's death inspired Ms. Waller, director of business processes for Markel Corp., to volunteer her spare time providing critical legal and financial resources to cancer victims fighting for their lives. 
"My mother lived for three years" after her diagnosis, Ms. Waller says. "She was fortunate not to have those needs. Her husband was able to take care of her legal and financial worries." 
But for many people battling cancer, they need help with non-medical needs, she says. LINC helps people with information, counseling and referrals to legal volunteers who can assist with such important needs as wills, powers of attorney, advance medical directives and intercession with health insurance companies. The nonprofit agency also has volunteers who can provide financial guidance to cancer patients and their families.
Ms. Waller's volunteer position in the top leadership role comes at a time when LINC is celebrating its 20th anniversary. During that time, the organization has helped scores of people throughout the Richmond area. Its network of lawyers and financial planners have provided legal and financial guidance free of charge to patients and their families, says Ms. Waller, which helps patients to focus on regaining their health.
Last year, Bristol-Myers Squibb released a new drug that is highly effective in treating melanoma. It costs $141,000 for the first 12 weeks of treatment and $256,000 for a year of treatment.
According to the American Cancer Society, newly diagnosed cancer patients are responsible for the cost of drugs, radiation treatments, doctor visits, lab tests, imaging tests, hospital stays, surgery and home care. Insurance plans might not cover all of these costs.
LINC can help families navigate through the challenges.
Three years ago, LINC hired a full-time client services attorney that enabled the organization to help 534 individuals in that year alone. Also, having an in-house attorney and staff notary allowed LINC to help cancer patients in emergency, end-of-life situations with home visits to complete life planning documents so they could face death with peace of mind.
For about seven years, LINC has provided services onsite at the Massey Cancer Center at VCU Medical Center through its participation in the Medical-Legal Partnership that involves such partners as Central Virginia Legal Aid Society, the Legal Aid Justice Center and the University of Richmond School of Law.
Ms. Waller, who has served on the LINC board since June 2013, is optimistic that the organization can continue to touch those who need to expend their energy on living and not on financial or legal worries.
"I believe that access to justice is a basic human right, and that legal and financial planning worries negatively affect the health of a patient," says Ms. Waller. In her role with LINC, she hopes to continue to "attract donor support and serve clients for at least another 20 years."