Personality: Mary R. Sadovszky
Spotlight on chair of CancerLINC's Bags & Bourbon Benefit
3/22/2019, 6 a.m.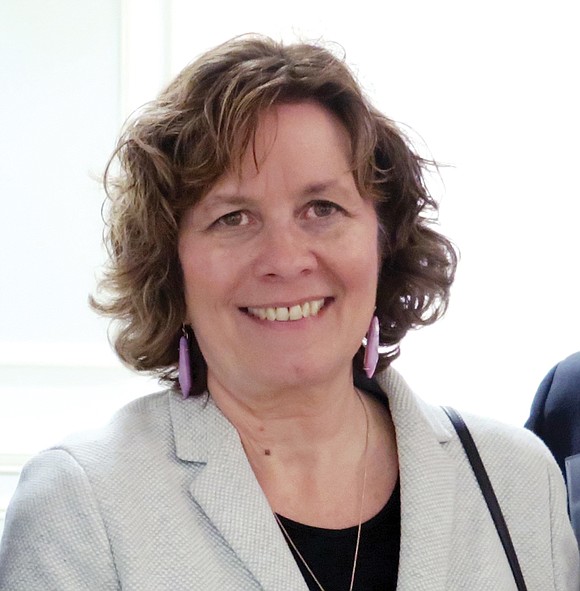 Mary R. Sadovszky, chair of the Bags & Bourbon Benefit, a live and silent auction to benefit CancerLINC, is working weekends and nights to make this charitable event Richmond's most memorable spring fundraiser.
It's the 13th annual fundraiser for the Central Virginia-based nonprofit that connects cancer patients and their families with legal assistance and financial and community resources. The organization helps people with wills, getting bills paid and with insurance and employment issues, among other things.
"This helps cancer patients focus on the medical issues and gives peace of mind because they don't have to worry about those issues as they fight the disease," Ms. Sadovszky explains.
The benefit event, slated for Thursday, March 21, will feature live and silent auctions of designer handbags, golf and other sports bags and bags for all occasions. Some of the bags will contain special additional gift items.
Want to go?
What: CancerLINC's Bags & Bourbon Benefit, a live and silent auction featuring different types of bags, from handbags to sports bags and bags for all occasions. It was formerly known as "It's In The Bag."
When and where: 6 p.m. Thursday, March 21, at The Westin Richmond, 6631 W. Broad St. VIP Preview access starts at 5:30 p.m. and bidding starts at 6 p.m.
Tickets: $55 to $75.
Details: (804) 562-0371 or www.cancerlinc.org
"We have several handbags donated by Sara Jessica Parker and Versace," Ms. Sadovszky says, along with a Washington NFL team golf bag that includes a certificate for an outing for four at the Golden Horseshoe Golf Club in Colonial Williamsburg. Other items include a night at the Omni Homestead Resort in Hot Springs, she says.
The Richmond native began volunteering with CancerLINC in 2012 when work was starting on the 2013 benefit. At the time, it was called "It's In The Bag." Her duties, she recalls, were mostly logistical — getting handbags, getting pictures of the donated items, gift cards for the balloon pop and helping set up on the night of the event.
"In 2018, I took over the role of chair just two months before the fundraiser," she says. And her duties continue this year. The goal, she says, is to raise $72,000 to support CancerLINC's efforts and to raise awareness of the organization and how it can help families at a critical time.
"Cancer touches everybody in some way," Ms. Sadovszky says. "There are a lot of organizations assisting on the medical side of the disease but not on the financial and legal side. People don't hear a lot about that aspect of dealing with cancer. This is really important. And just as important is to raise more awareness, because a lot of people don't know CancerLINC is there to help them."
"The biggest thing I have gotten from CancerLINC clients I have met is their positive outlook, which is so important when you are dealing with the disease. It is so important to remain positive when you are focused on your treatments and fighting that battle," she says.