Religious leaders celebrate denial of easement for Dakota Access pipeline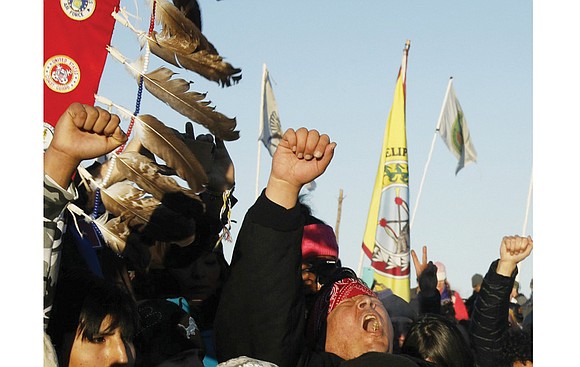 "The victory of Standing Rock was won by months of determined prayerful public nonviolent challenge by Native communities and their non-Native allies," he wrote.
Council on American-Islamic Relations
The Minnesota director of the Council on American-Islamic Relations, America's largest Muslim civil liberties and advocacy organization, recently joined other Islamic leaders at Standing Rock.
CAIR's National Executive Director Nihad Awad said: "American Muslims will continue to stand in solidarity with Native Americans by respecting their culture, heritage and lands. We urge President-elect Donald Trump to abide by this decision when he takes office."
American Humanist Association
The American Humanist Association sent several representatives to Standing Rock early last month to "affirm the importance of human responsibility and human accountability to identify injustice and to respond accordingly to validate the inherent value of those whose humanity is marginalized." It also partnered with Foundation Beyond Belief to raise money to help winterize the camps.
Its executive director, Roy Speckhardt, said Monday: "The decision to halt the Dakota Access pipeline construction is a victory for Natives, environmental advocates and the progressive community as a whole. Rather than promoting fossil fuel energy that pollutes our water and contributes to the environmental disaster that is climate change, our government should listen to the scientists urging us to invest in sustainable, renewable energy for the good of our planet and our own existence."