Personality: Dr. Sonja Johns
Spotlight on president of the Old Dominion Medical Society
12/16/2016, 8:03 p.m.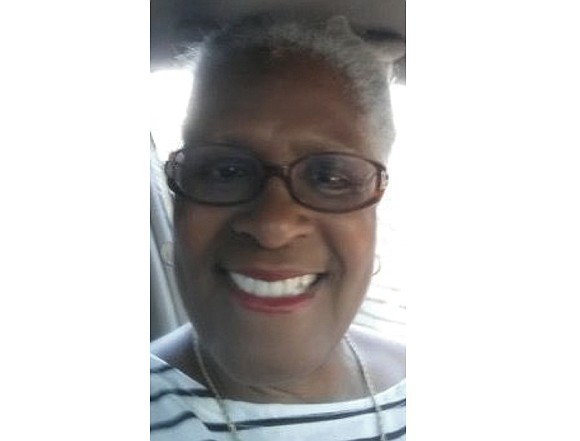 As president of the Old Dominion Medical Society, Dr. Sonja Johns is looking to use the organization's lobbying power to ensure that all Virginians have access to quality health care. 
The Old Dominion Medical Society represents African-American physicians who practice medicine within Virginia. Founded in 1905, the society currently has nearly 60 members.
Its mission: "To serve as an organized and informed voice for minority physicians and their patients in the Commonwealth of Virginia," according to Dr. Johns.
The society fosters within its membership professional integrity, ethical conduct and the highest quality of health care delivery. Members serve "not only their patient base, but also serve minority communities through community education and advocacy," says Dr. Johns.
The graduate of Howard University and its College of Medicine was re-elected to a two-year term as president of the organization in October. The organization, she says, can play an important role in helping to eliminate health disparities. Among the foremost health challenges African-Americans face are diabetes and hypertension, followed by cardiovascular disease, Dr. Johns says.
In addition to having higher rates of various diseases, African-Americans also face higher death rates compared to others nationally.
According to the Centers for Disease Control and Prevention, black children have a 500 percent higher death rate from asthma compared to white children. And African-American adults with cancer are much less likely to survive prostate, breast and lung cancer than white adults, the CDC notes. 
Lack of access to health care, obesity and climate change also affect health outcomes for African-Americans, Dr. Johns says. 
Not only are personal lifestyle changes critical to health improvements in the African-American community, but federal and state policy decisions also have a great impact. 
"Medicaid expansion in Virginia and maintaining and improving the Affordable Care Act" are critical to remedying poor health access for African-Americans statewide, Dr. Johns explains.
In March 2016, more than 378,000 Virginians were covered under private health insurance plans through the federally run health care marketplace or exchange.
Since enrollment for the Affordable Care Act, or Obamacare, re-opened on Nov. 1, more than 2.1 million Americans have signed up for health coverage that begins in January, including more than 92,000 Virginians. According to federal estimates, more than 56,000 Virginians who currently have off-exchange coverage would be eligible for financial subsidies if they switched to coverage through the www.healthcare.gov exchange.
Despite the uncertainty of the Affordable Care Act's future, which has facilitated access to primary care for millions of people, Dr. Johns is ready for a fight. 
"Medicine is a lifelong learning process and fight to improve the health of our patients, not just a way of life." Meet this week's Personality, Dr. Sonja Johns:
Area of medical specialization: Family medicine.
No. 1 volunteer position: President, Old Dominion Medical Society.
When elected and length of term: September 2014 for two-year term; Re-elected Oct. 1 for another two years.
Predecessor: Dr. Alvin Harris of Franklin.
Date and place of birth: May 13 in Washington.
Current residence: Goochland County.
Alma mater: Howard University, bachelor's degree in zoology, 1976, and M.D., 1978.