As president of the Old Dominion Medical Society, Dr. Sonja Johns is looking to use the organization's lobbying power to ensure that all Virginians have access to quality health care.
12/16/2016, 8:11 p.m.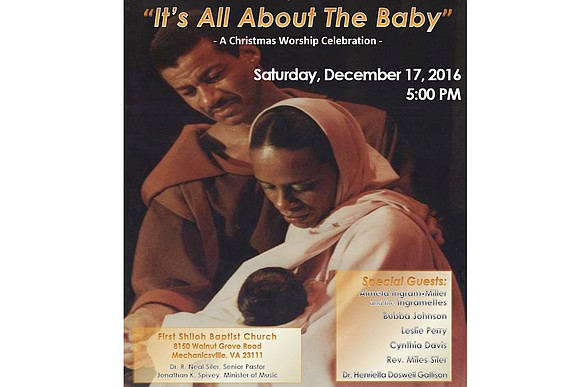 First Shiloh Baptist Church's music and arts ministries are hosting "It's All About the Baby," a Christmas worship celebration, 5 p.m. Saturday, Dec. 17, at the church, 8150 Walnut Grove Road in Mechanicsville.
The free program will feature special guests Almeta Ingram-Miller and The Ingramettes, Bubba Johnson, Leslie Perry, Cynthia Davis, the Rev. Miles Siler and Dr. Henrietta Doswell Gattison.
The church's senior pastor is Dr. R. Neal Siler, with Jonathan K. Spivey serving as minister of music.
Details: First Shiloh Baptist Church, (804) 730-1348.