Mechanicsville pastor, church receive $50,000 renewal grant
Joey Matthews | 5/29/2015, 11:33 a.m. | Updated on 5/29/2015, 11:32 a.m.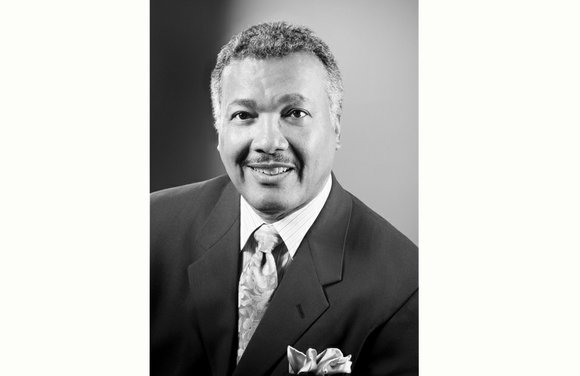 Dr. R. Neal Siler, pastor of First Shiloh Baptist Church in Mechanicsville, is taking a leave of absence from his congregation beginning this month for some recreation, relaxation and spiritual renewal.
The 63-year-old pastor, who has led First Shiloh for 27 years, is scheduled to spend time in Italy, France, Chicago and New Mexico before returning to the pulpit in mid-August.
During his leave, the congregation is undertaking a series of activities designed to strengthen their faith and bond as a church.
The dual faith journeys are made possible by a $50,000 Lilly Endowment Grant that Dr. Siler and his church were awarded through the 2014 National Clergy Renewal Program. The program is administered by Christian Theological Seminary in Indianapolis.
Dr. Siler is to use $35,000 of the grant to pay for his travel and activities. The church is to use $15,000 of the grant to cover costs while the pastor is away.
The purpose of the program is to provide Christian pastors with time away from their ministerial duties "for travel and immersive experiences in different cultures, opportunities to participate in spiritual retreats and pilgrimages, and focused periods for writing and researching about challenges facing Christian communities," according to the Rev. Robert Saler, executive director of the Center for Pastoral Excellence at Christian Theological Seminary.
First Shiloh is one of 140 churches in 36 states to receive a grant, according to Rev. Saler. The recipients were announced in September.
Dr. Siler has a busy itinerary. In addition to leading First Shiloh, he founded the Healing Place Center for Counseling and Spiritual Formation, which is based at the church, in 2008. Among his other duties, he is an adjunct professor at Ashland Theological Seminary in Ashland, Ohio. He also is an author and conducts workshops and seminars.
Dr. Siler is one of two Richmond area pastors and 11 in Virginia to be awarded a grant. The Rev. Abbott Bailey, pastor of St. Andrew's Episcopal Church in Richmond, and his congregation are the other local grant winners.
The program was started in 2000 by Eli Lilly and Co. pharmaceutical company in Indianapolis. More than $5 million has been awarded to 1,900 congregations since then.
The first leg of Dr. Siler's three-part journey includes travel to New Mexico, where he will participate in a contemplative retreat at the Rohr Center in Albuquerque, then head to a resort and spa in Sedona.
The second leg will be in Europe. He will attend a Taize retreat in Burgundy, France, where he will engage in silence, solitude, centering prayer, community worship, spiritual direction and serving the poor.
He also will travel to Tuscany, Italy, to attend a cooking school, followed by sightseeing in other European countries. He has promised to cook an Italian meal for the congregation when he returns to First Shiloh.
His wife, Dr. Sharon Siler, their adult children and their families, are scheduled to accompany him on the final leg in Chicago.
Meanwhile, First Shiloh congregants attended a three-day retreat in January at Richmond Hill residential and fellowship community in Church Hill, underwent a 21-day financial fast in February and are participating in an 11-week Bible study, among other activities.
Other ministers are serving in the pulpit in Dr. Siler's absence.
Churches of all sizes apply for grants in April and find out during the summer if they have been awarded a grant, Rev. Saler said.