Dr. James Edward Leary, who pastored churches for more than 60 years, dies at 86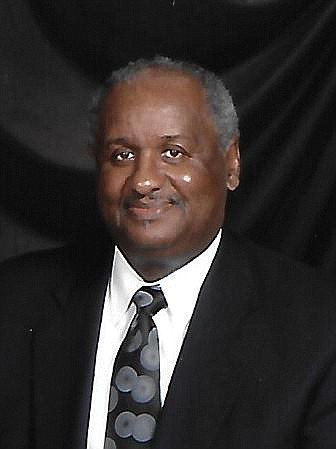 Dr. James Edward Leary, who marched with Dr. Martin Luther King Jr. in civil rights protests in the 1960s and provided pastoral services for 60 years to at least 12 churches in Richmond and other states, died Friday, July 23, 2021.
Dr. Leary, a Georgia native who had lived in Metro Richmond for the past 20 years, was 86.
A private funeral is to be held at the Scott's Funeral Home Chapel, with interment in Greenwood Memorial Gardens.
Dr. Leary was described by his family as "a liberation theologian who believed in the power of the word to bring about social change." He was a humble man who sought to be "a problem solver and solution finder" for those he served.
Among the churches he served during his long career were St. Paul's Baptist, Ebenezer Baptist and First African Baptist, all in Richmond. He pastored congregations in Virginia, Massachusetts, Rhode Island, Wisconsin and Georgia during the first 40 years of his ministry.
Born into a family of 16 children in Ashburn, Ga., Dr. Leary served in the U.S. Air Force and was licensed as a minister after he left the military.
He was ordained in 1960 when he began his pastoral service while also earning his college credentials. He earned his under- graduate degree at Morris Brown College in Atlanta, his master's of divinity from Andover Newton Theological Seminary in Massachusetts and his doctorate from United Theological Seminary in Dayton, Ohio.
As a minister of an Atlanta church, Dr. Leary participated in the Albany Movement's civil rights protests in Albany, Ga., and met Dr. King during voting rights protests in Selma, Ala. He also took part in the 1968 Poor People's March on Washington, during the planning for which Dr. King was assassinated.
While earning his master's, he also served churches in Massachusetts and Rhode Island and organized and led clergy groups. In Rhode Island, the ministerial alliance he launched was the first to gain support from white churches for summer programs for Black youths in the state capital, Providence.
In 1969, Dr. Leary was called to the pulpit at St. Paul's Baptist Church, then located in Church Hill, where he served 14 years.
He was a founding member of the Richmond Committee of Black Clergy, and in 1970, as its president, he helped initiate a community worship service to mark Dr. Martin Luther King Jr.'s birthday. The worship service later became part of the annual Community Learning Week celebration of Dr. King's life that was hosted by Virginia Union University.
While at St. Paul's, Dr. Leary also served as an assistant to the dean of VUU's seminary and taught classes as an adjunct professor.
In 1983, Dr. Leary left the Richmond area to become pastor of Calvary Baptist Church in Milwaukee.
Before he retired in 2001 after 18 years, Dr. Leary was credited with creating the Milwaukee Inner-City Congregations Allied for Hope, or MICAH, which grew to comprise more than 30 churches across denominational and racial lines to promote learning and economic growth in the Black community in that city.
As MICAH's first president, Dr. Leary reportedly led a lobbying effort that successfully challenged 17 local banks to pledge more than $500 million for the development of housing for Milwaukee's inner city.
Returning to Richmond, Dr. Leary became a favorite choice to serve as interim pastor for several churches. He served twice as interim pastor of Ebenezer Baptist Church in Jackson Ward and of Jerusalem Baptist Church in Goochland County. He also served as interim pastor at First African Baptist Church and Mosby Memorial Baptist Church.
He received numerous honors for his service to congregations.
Survivors include his wife of 59 years, Shirley Elaine Fitzpatrick Leary; three daughters, Tamar L. Briley, Teresa L. Handy and Tracy P. Leary; a sister, Edna R. Leary; and four grandchildren.