Personality: Dr. Pamela Hamilton-Stubbs
Spotlight on volunteer chair of Henrico NAACP's Health Committee
5/5/2017, 8:19 p.m.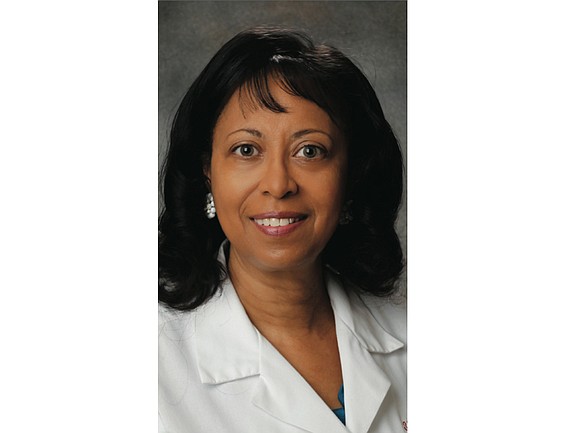 Dr. Pamela Hamilton-Stubbs specializes in integrative sleep medicine, the medical practice of investigating problems and resolutions for sleep issues. She is a frequent presenter who has authored numerous publications on the subject.
But these days, Dr. Hamilton-Stubbs is focusing on a topic far removed from the subject of sleep. As the volunteer chair of the Henrico Branch NAACP's Health Committee, she has turned her attention to the opioid epidemic that is wreaking havoc on individuals and families in Greater Richmond.
"Some members of the African-American community are angry because so many African-Americans were jailed and not offered treatment" for drug addiction, she says.
"The Henrico NAACP hopes to help the community heal by starting a discussion on mass incarceration and the new approach of treating addiction as an illness rather than a crime."
With fatal drug overdoses increasing by 38 percent in 2016 and becoming the leading cause of accidental death in Virginia, the state health commissioner declared an opioid epidemic in the state.
Through the efforts of Dr. Hamilton-Stubbs' committee, the Henrico NAACP has collaborated with health providers, community leaders, elected officials and churches to provide a series of community information sessions about substance abuse, its treatment and prevention and recent changes to state law.
The next session, at 6:30 p.m. Wednesday, May 24, will be with Henrico County Supervisor Patricia S. O'Bannon at the Tuckahoe Library, 1901 Starling Drive. The presentation will cover substance abuse among teenagers and how schools are responding to the opioid epidemic.
More than 200 people have attended the programs to date.
"Our programs address the needs of the community and are a major way for minorities to learn about changes in drugs of abuse, the criminal justice system and resources for treatment and prevention of substance abuse," Dr. Hamilton-Stubbs says.
The goal of these programs is to raise community awareness about the new dangers of opioid addiction and resources for treatment. Genetics plays a role in aspects of addiction, she says, and research into genetic intervention may be able to create advance treatment.
The Medical Society of Virginia and the Virginia Dental Association have developed new guidelines for prescribing opioids. Doctors are encouraged to use non-opioid methods for pain control. And physicians are using prescription monitoring programs to avoid over-prescribing medications to patients.
In addition to tackling the opioid epidemic directly, the Henrico NAACP also is concerned with another health crisis — the high number of African-Americans being diagnosed and living with HIV. Because of the relationship between substance abuse and HIV infection, the organization also offers information about HIV prevention during their events.
Dr. Hamilton-Stubbs joined the NAACP in 2012 to honor her mother, a life member of the Akron Branch NAACP in Ohio. The organization's mission includes a focus on the rights of African-Americans and other people of color to have optimal health outcomes and access to timely, quality and affordable health care.
"I chose (the opioid issue) to spotlight because I wanted to be sure that minority communities received life-saving information about the epidemic," Dr. Hamilton-Stubbs says. "Hearing participants say the program was helpful and connecting people to affordable treatment make me feel good."