State NAACP hosting Prostate Cancer Summit on Saturday
7/19/2019, 6 a.m.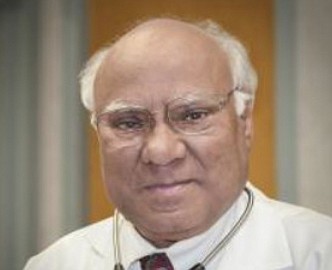 The Virginia State Conference NAACP and Quioccasin Baptist Church are collaborating this weekend on a Men's Health Conference: Prostate Cancer Summit to provide information about prostate cancer risks, detection and treatment options.
The event, which is free and open to the public, will be from 10 a.m. to 2 p.m. Saturday, July 20, at the church, 9011 Quioccasin Road in Henrico County, and will feature a number of experts in the field. Speakers will include Dr. Ghulam Quershi of the Virginia Cancer Institute; Dr. Phillip B. Duncan of the Cardiac Health Management Network; Dr. Peter Moon, a retired Virginia Commonwealth University research scientist; and Dr. Jinxing Yu, a VCU radiation oncologist.
The roster of speakers also includes Dr. David P. Turner of the Medical University of South Carolina; Charlie Hill, co-founder of the Hampton Roads Prostate Health Forum; and representatives from the Hampton University Proton Therapy Institute.
Prostate cancer is prevalent in men regardless of race or ethnicity, but tends to strike African- American men more frequently and in a more deadly fashion, according to Dr. Pamela Hamilton- Stubbs, chair of the state NAACP Health Committee who helped organize the summit. African-American men also tend to be diagnosed with prostate cancer in a later stage of the disease, which increases the risk of death, Dr. Hamilton-Stubbs noted. That increases the importance of men getting tested regularly and learning about treatment options, she said.
Dr. Hamilton-Stubbs also will be joined at the summit by Dr. J. Elisha Burke, chair of the Baptist General Convention of Virginia's Health Wellness, Men's and Social Justice ministries, which is co-sponsoring the program with the church, led by Dr. Theodore T. Brown.
Details and registration: www.bit.ly/naacpmenhealth or (804) 273-9900.