Personality: Dr. Sonja Johns
Spotlight on president of the Old Dominion Medical Society
12/16/2016, 8:03 p.m.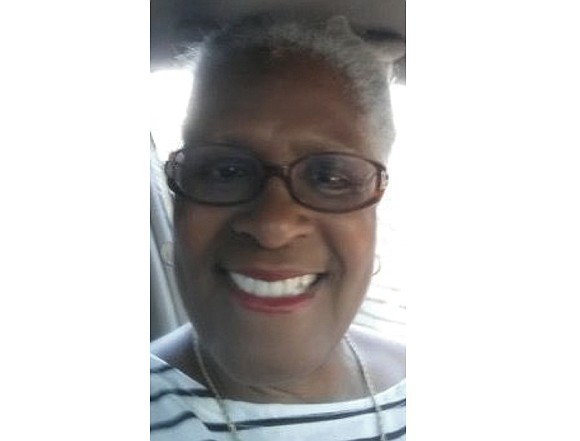 Family: Husband, Roy Sharp Jr.; son, George Wheeler Jr. and daughters, Ashante Yussuf, Chiquita Wheeler and Maria West.
Old Dominion Medical Society mission: To serve as an organized and informed voice for minority physicians and their patients in the Commonwealth of Virginia.
My foremost ODMS priority: To maintain the relevance of ODMS to minority health care providers.
How long I've been involved with ODMS: More than 25 years.
Reason: To network with other minority physicians and to improve the health of my patients. 
Why organization is important: To help eliminate health care disparities for our patients, enhance  professional development, inspire community health education and  espouse patient advocacy.                                       
Cultural sensitivity and awareness in the delivery of health care is: The understanding and respecting of patients of various backgrounds and using that information to provide health care.
Foremost ODMS challenge today: Maintaining relevance to young physicians/health care providers.
How I plan to meet it: Mail questionnaire or make inquiries of what attributes young providers want in an organization.
When and why I knew medicine was for me: As a 12th-grader, while sitting in the doctor's office, I decided that I could be a relatable physician and be an alternative for women.
Role of doctors in the community: First, do no harm and strive to positively impact your patients' outcomes. Also, to serve as community educators.
Foremost health problems that African-Americans face: Cardiovascular disease secondary to diabetes and hypertension; obesity; lack of access to health care; health disparities; and climate change. Solution to these problems: Lifestyle change and overhaul; proper eating habits; exercise; enhance health care literacy; Medicaid expansion in Virginia; maintain and improve the Affordable Care Act; propose that health care is an American right, not a privilege; enact the Clean Air Act.  How I start the day: To have patience and understanding. To be able to have a positive impact on one patient. Hobby: Music — singing and listening to it — and reading. Prized possession: My family.
Person who influenced me the most: My mother.
The best thing my parents ever taught me was: To have integrity and honesty in what I do. Nothing is better received than when it is earned.
Best late-night snack: Mixture of mixed nuts, raisins and Craisins. 
Book that influenced me the most: "Black Pain: It Just Looks Like We're Not Hurting" by Terrie M. Williams.
The book I'm reading now: "Peace from Broken Pieces: How to Get Through What You're Going Through" by Iyanla Vanzant. 
If I've learned one thing in life, it is: Treat others as you would like to be treated.
Next goal: To retire and await God's next assignment.