Trump blows off intelligence briefings, reports of Russian hacking
12/16/2016, 6:34 p.m.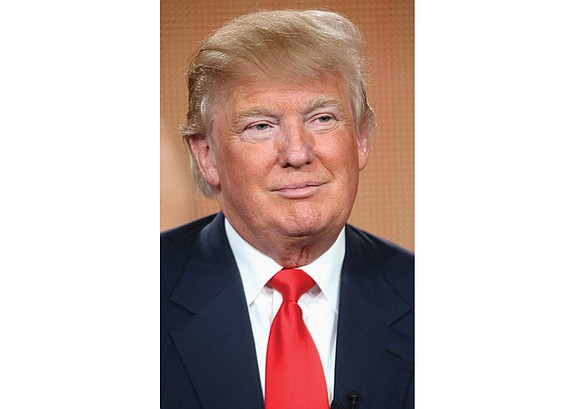 Reports also said Russians hacked into the computers of Republican operatives, but unlike that of the Democrats, little of the GOP information was leaked to the public.
"It's obvious that the Russians hacked into our campaigns," U.S. Sen. John McCain of Arizona said in a Reuters interview. "But there is no information that they were intending to affect the outcome of the election, and that's why we need a congressional investigation."
Senate Republican leader Mitch McConnell decried Russian hacking aimed at interfering in the 2016 presidential election on Monday and said he backs an investigation.
"Any foreign breach of our cyber security measures is disturbing and I strongly condemn any such efforts," Sen. McConnell said at a news conference. "This simply cannot be a partisan issue."
Democratic Sen. Mark R. Warner of Virginia commended President Obama for undertaking a comprehensive review of Russian "meddling" in the November election.
"Interference in America's democracy and our electoral process by any outside power is unacceptable," said Sen. Warner, who is the incoming vice chairman of the Senate Select Committee on Intelligence. "I strongly believe Congress must play a proactive role in this investigation."
He said he looks forward to "working in a bipartisan manner to ensure this matter is thoroughly investigated."
The U.S. Senate Foreign Relations Committee also is planning a closed briefing and a public hearing on the Russia hacking issue as soon as the Senate returns from its year-end recess.
"The committee plans to systematically look at this issue and will begin with both a classified briefing and an open hearing in early January when the Senate returns," said Micah Johnson, a spokeswoman for the panel's Republican chairman, Sen. Bob Corker of Tennessee.