Trump to Comey: 'You're fired'
President Trump, who previously was full of praise for FBI Director James Comey, fired him on Tuesday, stunning Washington and the nation.
The firing came as the director reportedly sought more resources from the U.S. Justice Department for the agency's investigation into the 2016 Trump presidential campaign's possible collusion with Russian officials to influence the election.
The firing of the director ignited a political firestorm as Republicans and Democrats traded positions on Mr. Comey, a former federal prosecutor in Richmond.
As the majority of Republicans in Congress rallied to back the president and downplay the probe into Russian influence, Democrats issued statements of support for the ousted director and lambasted the president for the firing, seeing it as an attempt to sideline the FBI probe.
Many were the same Democrats who had accused Mr. Comey of throwing the election to President Trump with his pre-election disclosure the FBI was looking at "new evidence" involving Democrat Hillary Clinton's use of a private email server while serving as secretary of state.
Even though within days, Mr. Comey had reversed himself and announced that nothing new was found, Ms. Clinton and her supporters repeatedly have said that his initial announcement helped tank her candidacy.
On Tuesday and again on Wednesday, White House officials denied allegations that President Trump was trying to shut down the Russia investigation.
Senate Democratic leader Chuck Schumer of New York, however, said that President Trump needs to prove that's the case, and he called for an independent prosecutor to handle the criminal probe into Trump campaign ties to Russia.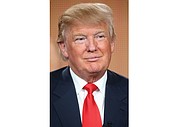 An independent investigation into Moscow's role in the election "is now the only way to go to restore the American people's faith," Sen. Schumer said.
U.S. Sen. Mark R. Warner of Virginia, the ranking Democrat on the Senate Intelligence Committee that also is investigating the 2016 Trump campaign's ties to Russia and Russian interference in the election, called Mr. Comey's firing "shocking."
"It is deeply troubling that the president has fired the FBI director during an active counter-intelligence investigation into improper contacts between the Trump campaign.
"Now more than ever," he stated, "it is vital that the Senate probe is completed in a credible manner."
Democrats have some Republican allies who also are expressing concern about the firing.
Among them are maverick Sen. John McCain of Arizona and Sen. Richard Burr of North Carolina, the Republican chairman of the Senate Intelligence Committee.
U.S. intelligence agencies concluded in a January report that Russian President Vladimir Putin had ordered an effort to disrupt the 2016 election, with the aim of helping President Trump win. Information about Russian interference began appearing in published reports four months before the November vote.
Russian officials repeatedly have denied any meddling in the election, and the Trump administration denies allegations of collusion with Russia.
President Trump fired Mr. Comey in a letter that the White House later released on Tuesday. In it, the president wrote, "It is essential that we find new leadership for the FBI that restores public trust and confidence in its vital law enforcement mission."