Emancipation Proclamation Day Service Jan. 2
12/30/2016, 12:38 p.m.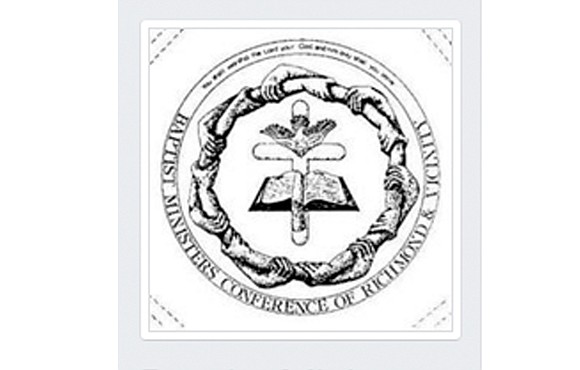 Amid a raging Civil War, President Abraham Lincoln took a major step to promote the American ideal of liberty.
With a stroke of his pen, he abolished slavery in Virginia and nine other rebellious Confederate states in issuing the Emancipation Proclamation on Jan. 1, 1863.
On Monday, Richmond — once a major marketplace for the sale of human beings — will again celebrate the momentous edict that changed the course of the war and led to the abolition of slavery in the United States two years later with the ratification of the 13th Amendment to the Constitution.
Dr. Howard-John Wesley, pastor of Alfred Street Baptist Church in Alexandria, will deliver the keynote address at the Emancipation Proclamation Day Service. The service is set to begin at 11:30 a.m. Monday, Jan. 2, at Fifth Baptist Church, 1415 W. Cary St.
The service is an annual program of the Baptist Ministers' Conference of Richmond and Vicinity, which uses it to collect donations to the NAACP and its area branches.
The program, usually held each Jan. 1, was moved one day as New Year's Day falls on Sunday this year.
Many churches, however, will still hold "Watch Night" services during the evening of Saturday, Dec. 31. The tradition of those services began on Dec. 31, 1862, when congregations gathered to pray that President Lincoln would follow through on his promise to issue the great proclamation.
The Emancipation Proclamation Day Service is the only announced event in Central Virginia to mark the 154th anniversary of the abolition of slavery.
"This proclamation marks the beginning of freedom for so many of us in this country. Everyone should take notice," said the Rev. Ricardo Brown, co-pastor of Fifth Baptist Church with his father, the Rev. Earl Brown.
The celebration of the Emancipation Proclamation has been a Richmond tradition since 1940.
The late Dr. W.L. Ransome began the tradition as the pastor of First Baptist Church of South Richmond, the same church where the city's outgoing mayor, Dwight C. Jones, is senior pastor and his son, Dr. Derik E. Jones, is pastor.
The ministers' conference took over the event at Dr. Ransome's request a few years later and has sponsored it ever since. This is the 78th annual service.
The goal then and now, according to the ministers' conference: To highlight the importance of freedom and promote citizen involvement in protecting hard-won rights.