Richmond native, author to deliver message of chastity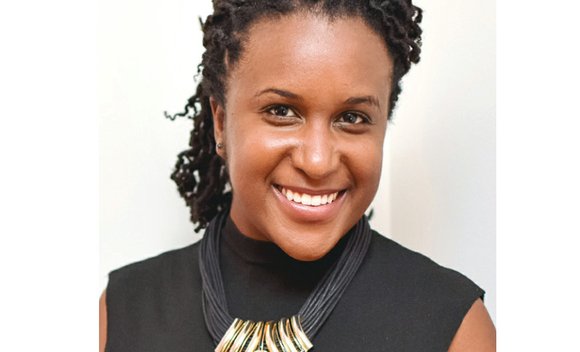 Author and Richmond native Ivy Julease Newman is returning home this weekend to encourage teens and single adults to pursue a lifestyle of chastity in order to maintain a closer relationship to God.
First, she is scheduled to deliver her message of sexual abstinence to young women ages 13 through 18 on Friday, Feb. 5, at a workshop she designed, "Redefining Chastity."
Participants will come from three East End churches, Thirty-first Street Baptist, Mosby Memorial Baptist and Faith Community Baptist, all of which have played in role in the award-winning author's early life.
Ms. Newman was baptized at Mosby Memorial, attended Thirty-first Street Baptist as a child and later attended Faith Community as a young adult.
On Saturday, Feb. 6, Ms. Newman, 33, will is present a workshop for single adults at the "Infallible Destiny Relationship Summit" at the Hilton Richmond Hotel & Spa in Short Pump.
The workshop is based on Ms. Newman's 2010 book, "A Space Called Chastity," which received the Universe Editor's Choice Award and the Rising Star Award. The book "gives practical insight into common situations that unmarried people experience related to the complex three-way relationship of God, sex and dating," Ms. Newman stated.
Ms. Newman also has been featured on ESSENCE.com.
She said her mission through her advocacy for chastity is to "inspire women to take beneficial actions to explore their intimacy with God."
In a Free Press interview, Ms. Newman said she looks forward to returning home and also plans to spend time visiting with her family and friends. She grew on North Side, where her parents, Charles and Dora Newman, still live.
She graduated from Richmond Community High School, then later earned a bachelor's degree from Oberlin Conservatory of Music and a master's degree from Columbia University.
Today, she lives in New York, where she is the president of The Viney Group, a boutique marketing management firm.
She is now engaged.
Asked if she practices chastity, Ms. Newman said, "I have no shame" in admitting to having premarital sex when she was younger. She said she stopped after experiencing bad relationships and later understanding her actions hindered her relationship with God.
Ms. Newman described the relationship that inspired to write her book.
"I met a man in 2007 who told me he was a student at Columbia," she recalled. "Shortly after we started dating, he told me his gas had been cut off at his apartment and asked if he could stay in my apartment for a day or two to give him somewhere to shower and sleep while he made arrangements to live somewhere else.
"By the third day, I told him he had to leave," she said. "I followed him when he left and he went to a car. He had everything he owned in his car and had been living in it. I also found out he had never been a student at Columbia. Someone had hoodwinked me into believing he was something that he wasn't.
"I was devastated," she continued.
"I went to Barnes and Noble. I was looking for a book in the Christian section to help me deal with all the bad feelings I had, but I couldn't find any. I laid down on the floor and started crying uncontrollably. That's when I heard God tell me that the book I was looking for was the one he wanted me to write."
She said people have been very receptive to her message on chastity.
"I mostly talk with Christian audiences," she said. "Some of them follow (singer, rapper and songwriter) Nicki Minaj during the week, then go to church on Sunday," she said. "They are being pulled in two directions.
"I don't talk down to my listeners. I say, 'This behavior distances you from God, causes you not to be able to receive the blessings of God or not be receptive to God.'
"If you really want to be close to God, this is the best way."
Pastors Breon and Nyah Hamlett of Destined Word, a Calvary Revival Church in Henrico County, are organizing the Infallible Destiny Relationship Summit, a three-day event.
Registration is available at www.infallibledestiny.com.