City Council on board with Bus Rapid Transit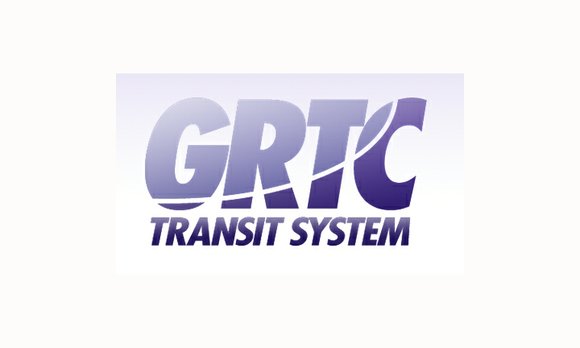 Let's roll on this project.
That's the message Richmond City Council sent this week on Bus Rapid Transit, also known as "Pulse."
Envisioning BRT as a start to creating a modern regional public transit system, council members voted 7-1, with one abstention, to give the green light to the $49 million project to speed up transit service primarily along the Broad Street corridor.


A pleased Mayor Dwight C. Jones, who watched the extensive debate from the back of the council chamber, later praised council members for supporting a project he asserted would "provide our residents with greater mobility and access to jobs, education and health care."
The council rejected a delay on BRT in the face of warnings and concerns from the Richmond NAACP and other community organizations that BRT could turn out to be an expensive boondoggle that fails to deliver for residents or unleash economic growth — prime reasons that the city has sought the project.
On the drawing table since 2003, BRT is aimed at giving GRTC the ability to provide faster bus service on the 7.6 miles between Rocketts Landing and the Willow Lawn shopping area — GRTC's most heavily traveled corridor. Buses are to run every 10 to 15 minutes at least 16 hours a day, far more frequently than current bus service. GRTC is promising to overhaul 20 other routes that now run on Broad Street to speed up their service.
While GRTC has said work could begin in April, state officials, who will oversee the project, expect work to begin this summer. Construction of passenger stations and removal of the Broad Street median between Adams and Thompson streets is anticipated to begin in July, according to Chris Smith, spokesman for the state Department of Rail and Public Transportation. Pulse service is to begin in October 2017, he said.
Along with the vote, a majority of the City Council essentially pledged to consider setting up a fund to assist Downtown restaurants and other businesses that could be crippled or destroyed if the project's construction drives away their customers.

While he voted for the project without conditions, 3rd District Councilman Chris A. Hilbert urged Mayor Jones' administration to quickly present ideas for funding such assistance.
Separately, 7th District Councilwoman Cynthia I. Newbille also voted for the project even though she did not receive a firm commitment from the administration for funding a shuttle service to help East End riders better connect with Pulse.

In recent months, GRTC has created plans for the shuttles and indicated the city would need to provide between $1.2 million and $2.4 million to operate them. However, the administration has not yet said the money would be available.
Because Pulse is not scheduled to begin running until fall 2017, the city would not have to consider how to pay for the shuttles or any potential operational deficits for BRT for another year, or well after Mayor Jones leaves office in December.

Other supporters of BRT included 5th District Councilman Parker C. Agelasto, who, before the vote, seemed to condition his approval on ensuring BRT could operate without requiring an additional city subsidy. The city now spends nearly $13 million a year to keep GRTC buses and vans in service.
Mr. Agelasto is advocating for Virginia Commonwealth University to drop its independent Campus Connecter bus service linking students between the medical and academic campuses and to put the money it spends into BRT, which would pass both campuses. VCU's participation, which is still uncertain, would boost BRT ridership and help reduce any potential deficit, Mr. Agelasto said.
The other supporters included Council President Michelle Mosby, 9th District; Councilman Jonathan T. Baliles, 1st District; and Councilwoman Ellen F. Robertson, 6th District.
Councilman Charles R. Samuels, 2nd District, voted against the BRT project, while Councilwoman Reva M. Trammell abstained from voting.

The overwhelming approval was not a complete surprise, as the council had previously endorsed the project, most recently after the federal government last year awarded Richmond a $25 million grant to help cover the cost of planning and building BRT and the state agreed to match the grant with more than $16 million.
Among other things, the council set aside $7.6 million in the budget to cover the city's share of the construction cost, with Henrico County to pay $400,000 for the portion of BRT that will cross into the county to reach The Shoppes at Willow Lawn.
However, Gov. Terry McAuliffe, whose administration pushed to get the federal grant and provide assistance to the city to move BRT forward, may have overcome council members' second thoughts when he publicly warned City Council that the federal and state money would be taken away if they voted to delay the project.
Any hopes for stalling the project ended when the majority rejected amendments designed to delay the project advanced by Mr. Samuels.
About 200 people packed the council chamber for the public comment period on the project, followed by council's vote. While project backers dominated the comment period, Lynetta Thompson, president of the Richmond Branch NAACP, unsuccessfully pleaded with the council to reconsider.
"The plan does not do enough to expand access to residents who presently do not have public bus services in their area," Ms. Thompson said. As a member of a coalition that also sought delay, she expressed concern that funds to pay for BRT deficits could reduce city support for schools, police and other services.
In the end, only Mr. Samuels was on the side of holding up the work. While he said he is personally supportive of BRT, Mr. Samuels, who has announced he would not run for re-election this year, expressed concerns of his constituents. Among other things, he wanted council to wait until it sees the results of a comprehensive analysis of GRTC's current routes and recommendations for improvements as a result of BRT's development. That study is not due to be completed for a year.

He also told his council colleagues that BRT, as designed, would not allow riders to get "where the jobs are." He said that without the route analysis, council could not be certain that GRTC's current routes would be properly connected with BRT.
Ms. Trammell said she remains upset that BRT's east-west service north of the James River ignores her district in South Side.
"I feel like my district, among the poorest of the poor, did not get included," she said, in pointing to the need for GRTC to improve service along the Jefferson Davis corridor and on Broad Rock Road.
Ms. Robertson, who reminded Ms. Trammell that council has put funding aside to study GRTC service in her area, expressed the majority view in asserting that BRT needed to be built if public transit is to have a chance of becoming "regional."
During the next year or so, a separate study will look at creating a regional transit network with potential BRT routes to Short Pump, the airport and other parts of the Richmond area, though it is unclear such plans would ever become a reality.
But if there is ever to be a chance for that to happen, Ms. Robertson said the first step "must start in Richmond."