Bus Rapid Transit
Can Richmond afford to maintain proposed expensive bus service?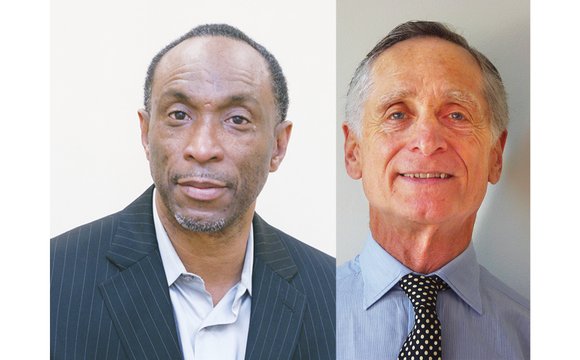 Can Richmond afford to operate the proposed Bus Rapid Transit system that promises speedier travel and is described as the biggest revamp in public bus service in the city in at least 50 years?
That question now hovers over Richmond City Council, whose nine members are scheduled to decide Monday, Jan. 25, whether to give GRTC the green light to move the $49 million project from the drawing board to construction reality.
While the council earlier endorsed the project and set the planning for it in motion, no one is certain — given the cost — whether at least five council members are prepared to push the project forward at a time when the city is strapped for money to overhaul crumbling schools and deal with other pressing infrastructure and service needs.

Building BRT is not the problem. The money is in hand to develop the system's 14 stations, to overhaul traffic lights and to buy buses. That includes $41 million in federal and state grants, plus the city's share of $7.6 million and $400,000 Henrico County is to contribute.
What is not in hand — and may not be — is the money Richmond would need to keep the planned system running 18 hours a day on a 7.6-mile route between Rocketts Landing and the Shops at Willow Lawn. An estimated 3,500 people a day are expected to use the service, many of whom ride the Broad Street Route 6 bus.
As the BRT will run mostly through the city, largely on Broad Street and Main Street with a new BRT bus starting every 10 to 15 minutes, Richmond will be on the hook to make up any costs that fares and other subsidies do not cover.
So far, GRTC has not produced a projected operating budget for BRT or disclosed the potential amount Richmond might have to spend each year to prevent deficits. Transit officials said this week that the first estimate should be ready for council by Monday.
However, the RVA Coalition for Smart Transit, an alliance of 10 civic groups and the Richmond Branch NAACP, has suggested that Richmond should plan to spend between $2.5 million to $5 million extra a year on BRT — sopping up desperately needed money for education, public safety, parks, street paving and other city needs.
The city already is struggling to keep GRTC buses rolling. This year and next year, the council has approved keeping GRTC service going with a $12.9 million subsidy — nearly 25 percent of the transit company's budget — amid complaints about minimal service on evenings and weekends. But more money will be needed in the next five years to keep GRTC's 23 regular routes and 11 express lines operating at existing levels, even before BRT is taken into account.
A hint of the fresh costs that Richmond taxpayers might have to absorb came Tuesday when GRTC met with East End community leaders at the Neighborhood Resource Center in Fulton to show off plans for improvements to service in the East End.