Earth, Wind & Fire founder Maurice White dies at 74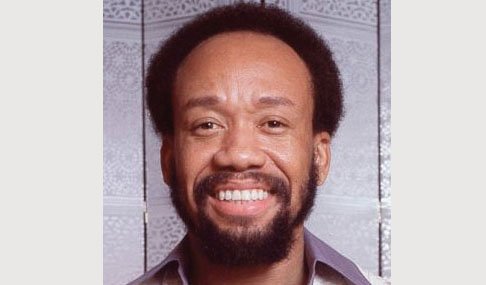 Maurice White, the founder of R&B funk band Earth, Wind & Fire, died at his Los Angeles home Wednesday, Feb. 3, 2016, publicist Mark Young said. Mr. White had been battling Parkinson's disease since 1992. He was 74.
"My brother, hero and best friend Maurice White passed away peacefully last night in his sleep," Mr. White's brother and fellow band member, Verdine White, said in a statement posted on the band's Facebook page.
"While the world has lost another great musician and legend, our family asks that our privacy is respected as we start what will be a very difficult and life-changing transition in our lives," he added. "Thank you for your prayers and well wishes."
Born Dec. 19, 1941, in Memphis, Tenn., Mr. White moved to Chicago as a teenager and did session work as a drummer for Chess Records. He played on records by notable artists, including Etta James and Buddy Guy.
Eventually, he joined the Ramsey Lewis Trio as a drummer, then moved to Los Angeles, where he formed Earth, Wind & Fire in 1969. He was the band's main songwriter and record producer, and was co-lead singer with Philip Bailey.
The Grammy-winning band fused together rhythm and blues, gospel, funk, soul and African sounds, and enjoyed numerous hits, including "Shining Star," "Boogie Wonderland," "September" and "That's the Way of the World."
The group sold more than 100 million records and was inducted into the Rock & Roll Hall of Fame in 2000.
Mr. White was nominated for 21 Grammy Awards and won seven. The band is to be honored at this year's Grammy Awards on Feb. 15.
While he stopped touring with the band in 1994 due to health issues, Mr. White remained active in the songwriting and production of the group's music.
Earth, Wind & Fire tweeted this tribute: "Our brother Maurice White passed peacefully in his sleep this morning. The light is he, shining on you and me.
"Mr. White's memoir, "Keep Your Head to the Sky: My Life with Earth, Wind & Fire," is to be released Sept. 13 by Amistad. It features a foreword by Steve Harvey and an afterword by David Foster.
Survivors include his wife and two children. Funeral arrangements have not been announced.