Personality: Bruce S. Richardson Sr.
Spotlight on winner of VHDA's Service to Virginia Award
1/1/2016, 9:25 a.m.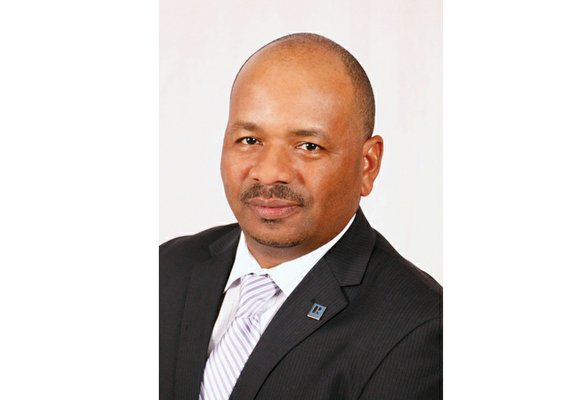 My advice for buyers: People interested in pursuing homeownership should seek to work with a Realtor who explains the entire real estate process. Buyers who receive homebuyer education can and will get a greater sense of what is required by the lender, the Realtor and the attorney representing their interest during the entire home-buying process.
Status of affordable housing in Richmond area: Affordable housing is of great concern with current earned wages in markets where our team has offered some of the homebuyer education courses. To offset this challenge for many, the U. S. Department of Housing and Urban Development, the National Association of Realtors, local nonprofits and housing authorities and the Federal Home Loan Bank of Atlanta have programs and assistance via grant programs to assist buyers. Eligibility requirements must be met by each individual who elects to apply. The NAR also offers Employer Assisted Housing for an employer — private or public — that's interested in assisting their current workforce to pursue homeownership. As Realtors, we can assist in providing the training and education to your staff. Each and every year, many of these programs are not fully tapped into to offset affordability for buyers.
In state: The Virginia Association of Realtors works with Housing Virginia on affordable housing initiatives.         
Some of my certifications include: The National Association of Realtors has certified me as a green designee and an accredited buyer's representative. EarthCraft Virginia has given me the title of Real Estate Professional.
Benefits of homeownership versus renting: Homeownership equals owning a piece of the "American Dream" and creating an opportunity for your family.  Renting does not.
Why owning a home continues to be out of reach for many: I believe that the lack of homeownership education in our communities, as well as past and current credit challenges, make homeownership difficult for many. The No. 1 reason that owning a home continues to be out of reach simply can be fear. When individuals and families have not been informed of the home-buying process, it often will seem too difficult to become a homeowner.  However, the courses allow this concern to be eliminated and interested buyers can gain insight into what steps are required.
Principles I always follow when I give advice: I really like to talk, but it is very important that I listen with the two big ears that I have. I attempt to ask enough questions so I can get a clear understanding of my clients' goals for homeownership.
Advice to aspiring Realtors: Get involved in your community, local government and schools and wear your name badge all the time.
How I start the day: I pray a lot throughout the day. I will cheat on this answer … I need to start my day off by going to the gym in the morning to get my juices going.  However, I will typically start the day by answering emails or looking up property information for clients.     
How I unwind: I still shoot basketball at the gym. I still have a real nice game. I still talk trash on the court.      
I place top value on: My family! And making sure that I received feedback from my clients.